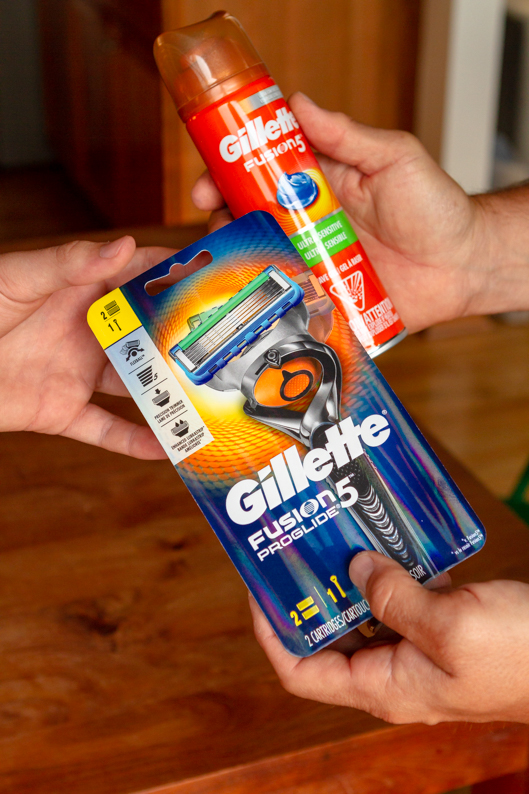 This is a sponsored conversation on behalf of Gillette; all opinions and text are my own. Thanks for supporting us and the brands we love!
They say that time goes so fast, but it doesn't really hit home until you wake up one day and realize your oldest boys are now towering over you — even in your highest of heels. It seems as if my two chubby toddlers suddenly morphed into grown men, with the appetites to match, and I'm honestly not sure how well I'm liking it…
As they head into their sophomore and junior years, I'm acutely aware of just how little time remains for me to have them here at home. But we still have a few milestones in between — driver's licenses, prom, and shaving, to name a few.
Actually, my oldest has been shaving for about a year, but the younger of the two has been able to squeak by without… until now. He's had a faint mustache for awhile now, but a few days ago, I noticed some extra long hairs sprouting on his chin and mentioned to my husband that it's time.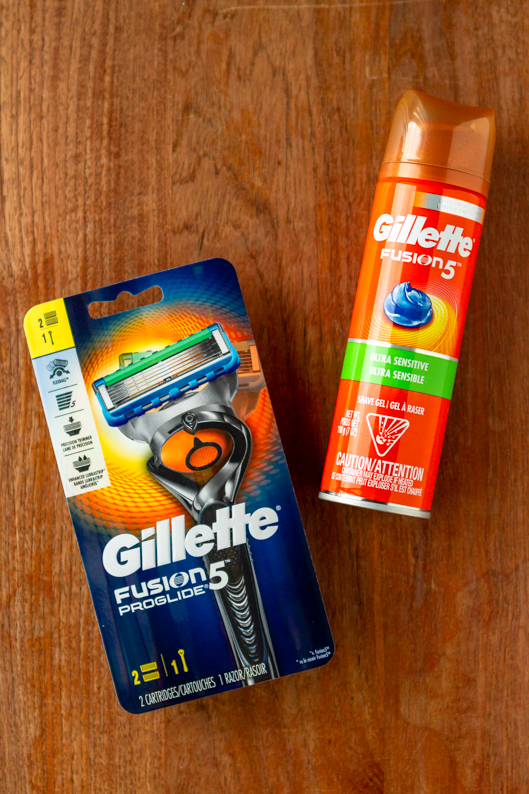 Because, of course this is Dad's territory — as it should be. I went as far as heading to Walmart to pick up a brand new Gillette Fusion ProGlide Razor and a can of shave gel, but that first shave is a rite of passage and a bonding experience for father and son. So I passed them off to my husband to take the wheel for the instructional part.
That's not to say I didn't listen in while it was going down… Oh, I pretended I was minding my business, just reading a book, but I just couldn't help myself. Can you blame me?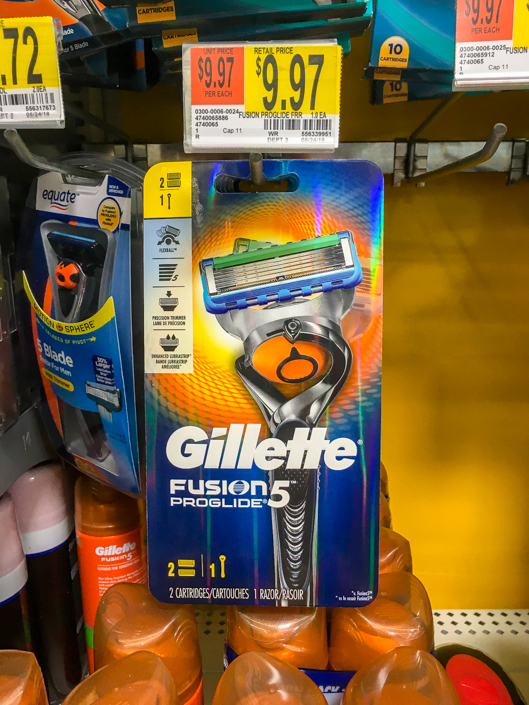 Just in time for Father's Day, the Gillette Fusion ProShield and Gillette Fusion ProGlide are both on rollback at Walmart for only $9.97. So whether you have a son that's ready to start shaving or just want to treat Dad to his closest shave ever, now is a great time to stock up on razors.
Especially since there's also a $2 off Gillette P&G brandSAVER coupon available from the 6/3 Sunday insert! Didn't get the insert? NO WORRIES! You can also print it from pgeveryday.com.
Gillette Fusion ProShield or Gillette Fusion ProGlide, $9.97
$2/1 Gillette Fusion ProShield or ProGlide Razor, exp. 6/30/18 (P&G 06/03/18) [Excludes Gillette3, Gillette5 and Disposables]
Just $7.97 after coupon!
A new razor is something every man can appreciate — and *I* certainly appreciate this budget-friendly price! Now excuse me while I go hug my 10-year-old a little tighter…