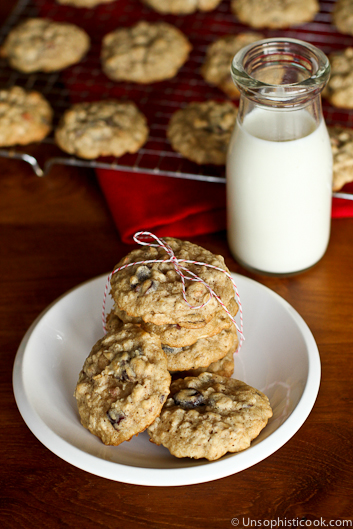 There are a lot of great printable baking coupons available right now that are sure to help you make some great deals out there on your holiday baking supplies. Grab'em while you can and have fun stretching those dollars!
If you're looking for a yummy new cookie recipe, you might give these cherry toasted almond oatmeal cookies a try! But I'd recommend making a double batch, because these were gone in a blink…
:: Flour
:: Baking Soda & Baking Powder
:: Sugar
:: Butter & Margarine
:: Eggs
:: Salt
:: Yeast
:: Peanut Butter
:: Vegetable Oil
:: Candy
:: Cookie Dough
You can always search the coupon database to find more great coupons!
Thanks, Passionate Penny Pincher!