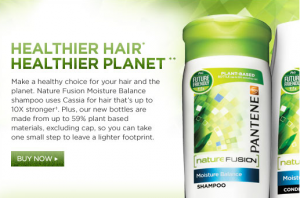 Get 10 Recyclebank points from Pantene when you sign the Healthier Planet Pledge.  Here is what you need to do:
"Like" Pantene on Facebook.
Take the Recyclebank Pledge to enter and win, scroll down the page and click "I Pledge."
Sign in or Register with Recyclebank and add 10 points to your account.
Not familiar with Recyclebank? Earn RecycleBank points through a variety of quizzes and activities to redeem for high-value coupons, FREE product coupons, magazine subscriptions and more!