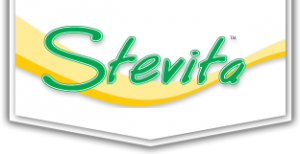 Freebie Friday is provided by Wendi, who blogs at TheFreebieBlogger, where she finds you 100% free items each and every day.
Play the Mars Road Trip Instant Win Game for a chance to win one of over 1,000,000 prizes. They include coupons for FREE candy bars, Dr. Pepper and Combos products, gift card and prepaid cards and MP3 downloads. You can enter up to once per day through 8/10/15. Limit 5 prize wins per person.
Sign up to receive a FREE pair of Mack's Ear Plugs (Ultra, Snore Blockers or Dream Girl). There are a limited number of samples available weekdays starting at 11 a.m. ET.
Rewards Gold is offering a FREE subscription to Martha Stewart Weddings Magazine. In this magazine you'll find ideas for romantic, stylish, beautiful weddings that you'll remember for the rest of your life. Whether you're just starting your wedding plans, closing in on the date, or simply dreaming about one, this publication will have something for you.
If you live near an Old Country Buffet, Hometown Buffet, Country Buffet, Ryan's, or Fire Mountain then Join the Club to receive a FREE adult buffet (when you purchase one). As a member you will also receive birthday and anniversary coupons as well as previews of upcoming specials.
Text E3 to the number 727272 on your cell phone to receive a code good for a FREE 1-Day Video Game Rental at Redbox. Code is good through 6/30/15. Click here to find a location near you.
Download the CVS mobile app then link your ExtraCare card to be awarded with a FREE $3 in ECBs. Your reward can be found under "Deals Available". Offer good through 8/31/15. Click here to find a location near you.
Text the word STATER to the number 727272 to receive a code good for a FREE DVD rental when reserving a DVD at Redbox.com. Code expires 7/7/15. I have not tested to see if this code will work at the kiosk.
See the previous freebie roundups for more free sample offers that are still available!
As always, make sure you're protecting your personal information when you're signing up for freebies.
–––––––––––––––––––––––––––––––––––––––––––––––––––––
Every Friday I'll start a new post with a Mr. Linky for you all to share your fabulous freebie finds with Deal Seeking Mom readers! If you have a freebie you'd like to list, just leave your link below.
To keep it neat, I suggest that you list your blog name and then the freebie you've found in parentheses, ex. Deal Seeking Mom (Free Toilet Paper Sample). The only requirement is that you link directly to your post on the freebie. Links directly to your homepage will be deleted.