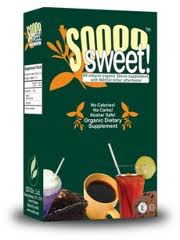 Freebie Friday is provided by Wendi, who blogs at TheFreebieBlogger, where she finds you 100% free items each and every day.
Take a short survey and as a thank you you will receive a FREE travel sized sample of OraLine Mint Toothpaste. Available while supplies last.
On your cell phone, text the word THIEF to the number 727272 to receive a code good for a FREE one day game rental at Redbox kiosks. Expires 4/1/14. Click here to find a location near you.
Visit Amazon.com is download a FREE Relaxing Waves MP3 from Nature Sound Retreat. This download is almost 60 minutes long and great for meditation, yoga, and sleeping.
ShopRunner is offering a FREE one-Year membership exclusively for Amazon Prime members who have not yet renewed their membership at the higher rate. For more information, just click here then click "learn more" in blue at the top of the page.
Visit The Freebie Blogger to enter to win a $20 gift to Dollar General to help you get ready for spring. Visit the giveaway post here and leave a comment with what you will buy if you win. Ends 3/24/14.
See the previous freebie roundups for more free sample offers that are still available!
As always, make sure you're protecting your personal information when you're signing up for freebies.
–––––––––––––––––––––––––––––––––––––––––––––––––––––
Every Friday I'll start a new post with a Mr. Linky for you all to share your fabulous freebie finds with Deal Seeking Mom readers! If you have a freebie you'd like to list, just leave your link below.
To keep it neat, I suggest that you list your blog name and then the freebie you've found in parentheses, ex. Deal Seeking Mom (Free Toilet Paper Sample). The only requirement is that you link directly to your post on the freebie. Links directly to your homepage will be deleted.