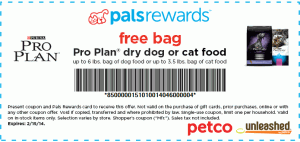 Freebie Friday is provided by Wendi, who blogs at TheFreebieBlogger, where she finds you 100% free items each and every day.
Enter the Suave #RadiantWishes Sweepstakes for a chance to win one of 50,000 Moroccan Infusion Body Care samples or FREE product coupons (25,000 of each will be awarded). To enter, visit the Suave Sweepstakes page on Facebook and click the "try the radiance" box. You can also click "tweet for prizes" and enter to win a trip to LA or one of 10 $400 Spa gift cards. Ends 3/2/14.
Sign up to receive a FREE sample of Oyxtrol, an over-the-counter treatment for overactive bladder in women. Offeravailable while supplies last.
Register at Gerber.com to receive coupons, formula checks and informational booklets mailed to your home. You'll also receive emails specific to your child's age, exclusive offers, and access to online videos and tools.
Buy a Clearasil Daily Clear Refreshing Superfruit Cleanser product and receive your purchase price back (up to $7.99) when you mail in the completed form here. Purchase must be made between 1/1/14 and 3/15/14. Envelope must be postmarked by 3/31/14. Click here for complete details.
Visit the Yes to Carrots Facebook page and enter their #YESTOMOVEMENT 100K giveaway for a chance to win one of 100,000 coupons for a FREE Yes to Cucumbers Wipes (10 ct.). Ends 2/2/14.
Parents, sign up your kids up at BKCrown.com and they'll receive a coupon for a FREE hamburger on their birthday and you'll receive other offers throughout the year. Click here to find a location near you.
Focus on the Family is offering a FREE subscription to Thriving Family Magazine. Thriving Family is a fresh marriage and parenting magazine designed to help families thrive and meet the needs of Christian families today. Each issue is filled with relevant, valuable and biblically-sound information focused not only on enhancing the parenting journey but also on enriching marriages.
The Google Play store is offering FREE song downloads from past and present Super Bowl halftime performers including Bruno Mars, Red Hot Chili Peppers, Madonna, Rolling Stones, Kid Rock, and CeeLo Green.
Join the Aveda Birthday Program and receive FREE Personal Blends, Pure-Fume Spirit or body care product ($25 value) custom blended with the aroma of your choice to celebrate. You can also get a FREE travel-size Stress Fix Lotion when you invite five friends to join the birthday program. Offers will be available for a limited time only. Click here to find a location near you.
TeaMonger wants America to fall in love with tea, and they're making it happen, three teabags at a time. Sign up here to receive three FREE tea samples of your choosing. This offer will be available for a limited time only.
Get 12 FREE 4×5 Valentine's Day Photo Cards at Shutterfly.com when you use the code UBEMINE at checkout. Just pay a shipping charge of $4.99. Offer good through 2/3/14.
See the previous freebie roundups for more free sample offers that are still available!
As always, make sure you're protecting your personal information when you're signing up for freebies.
–––––––––––––––––––––––––––––––––––––––––––––––––––––
Every Friday I'll start a new post with a Mr. Linky for you all to share your fabulous freebie finds with Deal Seeking Mom readers! If you have a freebie you'd like to list, just leave your link below.
To keep it neat, I suggest that you list your blog name and then the freebie you've found in parentheses, ex. Deal Seeking Mom (Free Toilet Paper Sample). The only requirement is that you link directly to your post on the freebie. Links directly to your homepage will be deleted.