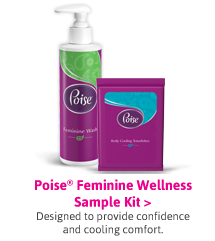 Freebie Friday is provided by Wendi, who blogs at TheFreebieBlogger, where she finds you 100% free items each and every day.
Sign up to receive a FREE Poise sample kit. Choose a kit at the top of the page (feminine wellness, liner or hourglass) then click the blue "order your free sample" box. This offer available while supplies last.
Sign up to receive a FREE sample of SANCTIOND Car Wash & Tire Glaze. SANCTIOND BY Mister Cartoon & Snoop Dogg is first to launch a lifestyle brand of car care products targeting a culturally diverse consumer whose passions for music, fashion, art, community and sports are centered around and enabled by their cars.
Print a voucher to take to your dematologist to find out if Aczone Gel skin care is right for you. If it is, you'll get a free sample. Aczone (Dapsone) Fel 5% is approved for the topical treatment of acne vulgaris.
Sign up to receive a FREE $10 BlueDolphin.com egift card. Redemption details will be provided via email soon after you complete your order. Quantities Limited (one per household).
Williams-Sonoma offers a variety of hour-long technique classes for FREE each month (see schedule below). Classes include tastings of prepared dishes plus you'll receive 10% savings on select same-day store purchases. Classes are available at all stores but times vary by store location. Class size is limited so call your local store to register.
iPhone, iPod Touch and Android smartphone users can request FREE Qramel stickers based on the wildly popular Keep Calm poster.
Amazon is offering 2 FREE relaxing music album downloads. The first features 30 FREE classical songs that include Fur Elise, Ave Maria, Moonlight Sonata, Swan Lake, Prelude in C and Air in G Sting. The second has 20 FREE new age songs that include artists Brickman and Andreas Vollenweider.
Brett Elliott's Ultimate Natural Health is offering a FREE sample of Detox 'n Slim Smoothies. This drink increases energy, helps maintain weight and promotes digestive health. Samples will be available for a limited time only.
See the previous freebie roundups for more free sample offers that are still available!
As always, make sure you're protecting your personal information when you're signing up for freebies.
–––––––––––––––––––––––––––––––––––––––––––––––––––––
Every Friday I'll start a new post with a Mr. Linky for you all to share your fabulous freebie finds with Deal Seeking Mom readers! If you have a freebie you'd like to list, just leave your link below.
To keep it neat, I suggest that you list your blog name and then the freebie you've found in parentheses, ex. Deal Seeking Mom (Free Toilet Paper Sample). The only requirement is that you link directly to your post on the freebie. Links directly to your homepage will be deleted.