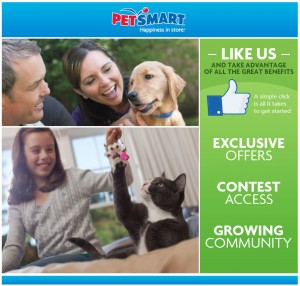 Freebie Friday is provided by Wendi, who blogs at TheFreebieBlogger, where she finds you 100% free items each and every day.
"Like" the Petsmart Facebook page to print a coupon for a FREE can of Innova Cat Food redeemable at Petsmart stores. Offer will be available for a limited time only. Click here to find a location near you.
Visit any Dior counter for a Dior mascara wardrobing consultation and receive a FREE deluxe sample of one of Dior's legendary mascaras. This offer was mentioned in the 10/12 issue of Seventeen magazine. Click here to find a location near you.
Veterans, active duty and their spouses can request a FREE H.E.A.R.T. DVD. In this 3 ½ hour training DVD you will learn about the science of optimal function, the importance of your heart rhythms, your emotional landscape and why it is important to keep your inner battery charged.
JCPenney will be offering FREE haircuts to breast cancer survivors during the month of October for Breast Cancer Awareness Month. Call your local JCPenney salon for more details on this offer. Click here to find a location near you.
See the previous freebie roundups for more free sample offers that are still available!
As always, make sure you're protecting your personal information when you're signing up for freebies.
–––––––––––––––––––––––––––––––––––––––––––––––––––––
Every Friday I'll start a new post with a Mr. Linky for you all to share your fabulous freebie finds with Deal Seeking Mom readers! If you have a freebie you'd like to list, just leave your link below.
To keep it neat, I suggest that you list your blog name and then the freebie you've found in parentheses, ex. Deal Seeking Mom (Free Toilet Paper Sample). The only requirement is that you link directly to your post on the freebie. Links directly to your homepage will be deleted.