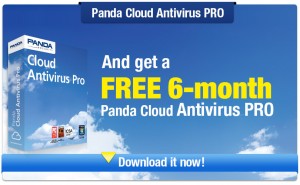 Freebie Friday is provided by Wendi, who blogs at TheFreebieBlogger, where she finds you 100% free items each and every day.
Participate in Good Deeds Day on 3/9/13. Click here and answer a few quick question to receive a FREE accessory to help you with your good deed. Based on your answers you may receive a reusable goodie bag, Words of Magic card bundle or a second hand good gift bag.
The Google Play store is offering nine FREE country music downloads. Artists include Toby Keith, Big & Rich, Randy Travis, Kenny Rogers, and Sheryl Crow. This offer will be available for a limited time only.
Text the word BEST to the number 242424 on your cell phone to receive a coupon good for a FREE small popcorn at AMC Theaters. Coupon is good through 3/6/14. Click here to find a location near you.
Fazoli's Facebook fans can reserve their spot for a FREE lunch. Limited spots are available. You'll receive a coupon good for their "Only For Lunch. Only $5" menu. Offer is available 1/20/14-1/24/14 until 2:30 p.m.
Sign up to receive a FREE Vemma Bod-e Shake sample (click the blue "request offer now" box). The Bod-e Shake is a one-of-a-kind, nutrient-dense meal replacement that features the perfect balance of protein, carbohydrates and healthy fats.
Right now, get a FREE appetizer at TGI Friday's just for downloading their mobile app for iPhone or Android. Once you download the app you'll find the coupon in the "happenings" sections. Click here to find a Friday's location near you.
Buy Scope Outlast (750 mL) or Scope Mint (1 L) and receive your purchase price back (up to $4.49) when you mail-in the completed form here. Product must be purchased between 1/13/14 and 4/30/14. Request must be postmarked by 5/30/14. Click here for complete details.
Target is partnering with Experian to offer one year of FREE credit monitoring for all guests who shopped in U.S. stores. Guests have until 4/23/14 to sign up and receive an activation code for the FREE monitoring. Activation codes must be redeemed by 4/30/13. Benefits include: Credit Report, Daily Credit Monitoring, Identity Theft Resolution, Identity Theft Insurance, ProtectMyID ExtendCARE.
See the previous freebie roundups for more free sample offers that are still available!
As always, make sure you're protecting your personal information when you're signing up for freebies.
–––––––––––––––––––––––––––––––––––––––––––––––––––––
Every Friday I'll start a new post with a Mr. Linky for you all to share your fabulous freebie finds with Deal Seeking Mom readers! If you have a freebie you'd like to list, just leave your link below.
To keep it neat, I suggest that you list your blog name and then the freebie you've found in parentheses, ex. Deal Seeking Mom (Free Toilet Paper Sample). The only requirement is that you link directly to your post on the freebie. Links directly to your homepage will be deleted.