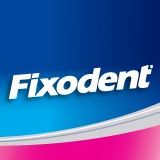 Freebie Friday is provided by Wendi, who blogs at TheFreebieBlogger, where she finds you 100% free items each and every day.
Fixodent is offering a FREE sample of their Denture Adhesive Cream + a $1 off coupon when you like them on Facebook.
Through 5/27/13, Ancestry.com is offering FREE access to Military Draft, Enlistment, and Service Records. Information can be viewed by creating a FREE account. No membership fees required.
Copy.com offers FREE online storage (15 gb) with no file size limit. You can earn an additional 2 gb of storage when you tweet after signing up and another 5 gb of storage for each friend you refer!
Print this coupon to get a FREE tire rotation at Sears Auto Centers ($15 value). Expires 6/1/13. Click here to find a location near you.
Free Fishing Days allow the public to fish without a license. Click here to find which days are FREE for your state. Please note that the individual states may have certain restrictions/regulations, so be sure to contact your state fish and wildlife agency for details.
Swole Sports Nutrition is offering a FREE sample pack that includes two samples of Prewrek (Green Apple and Fruit Punch) and one sample of Turbo Shred.
See the previous freebie roundups for more free sample offers that are still available!
As always, make sure you're protecting your personal information when you're signing up for freebies.
–––––––––––––––––––––––––––––––––––––––––––––––––––––
Every Friday I'll start a new post with a Mr. Linky for you all to share your fabulous freebie finds with Deal Seeking Mom readers! If you have a freebie you'd like to list, just leave your link below.
To keep it neat, I suggest that you list your blog name and then the freebie you've found in parentheses, ex. Deal Seeking Mom (Free Toilet Paper Sample). The only requirement is that you link directly to your post on the freebie. Links directly to your homepage will be deleted.