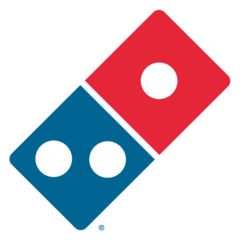 Freebie Friday is provided by Wendi, who blogs at TheFreebieBlogger, where she finds you 100% free items each and every day.
Get a FREE Nutella sample with the VEO app. If you don't already have the app download it here, then open the app, sign in with Facebook, and answer a few questions. Once you're done with that click "trials" and select the items you're interested in receiving for FREE.
Domino's is giving away over $50,000 in FREE gift cards sometime soon. The first 200,000 to pre register will have a chance at the FREEbie once it's live. Prizes range from FREE pizza for a year to $2 gift cards. The faster you enter, the better the prize. The promotion will go live sometime before 9/30/14. Click the red "I Want In"button to be notified when the promotion is live.
Those who live in participating cities can join the Dolly Parton Imagination Library. With this program, kids under the age of five will receive a FREE age appropriate book each month. Click the link above to register and to find out if this program is available in your area.
Through the month of September you can get FREE Yoga Classes at participating locations for National Yoga Month. Click the link above for more information and to find participating location near you.
The Google Play Store is offering a FREE download of the album Demi by Demi Lovato. featuring the hit songs I Really Don't Care, Heart Attack and Neon Lights. You'll need to click the orange button that says "FREE" beside the album cover at the top of the page. If you don't have a Google Play account, you'll have to create one which requires you to add a credit card or PayPal account.
Visit a participating McDonalds location during breakfast hours, 9/16/14 through 9/29/14, and get a FREE small coffee. Click here for more information.
Enter the Organic Valley Facebook giveaway here for a chance to try their new Protein Shakes for FREE. 100 people will win instantly each day, for a total of 3,000 winners. Enter up to once per day through 9/30/14. Facebook account is required.
Students can visit a Sprinkles Cupcake Bakery any Tuesday during the month of September and get a FREE cupcake when they present a test or paper with a grade "A". Click here to find a location near you.
VCA Animal Hospitals is offering a printable coupon for a FREE Initial Health Exam for new patients. Coupon is good for up to two cats/dogs per household. Those who make an appointment for a cat health exam will receive a FREE Cat Transportation Kit (can't be combined with other offers). Click here to find a location near you.
The first 50 people everyday can get a FREE customized magnet using one of their Facebook photos courtesy of Nenuco. This offer will be available for a limited time only.
See the previous freebie roundups for more free sample offers that are still available!
As always, make sure you're protecting your personal information when you're signing up for freebies.
–––––––––––––––––––––––––––––––––––––––––––––––––––––
Every Friday I'll start a new post with a Mr. Linky for you all to share your fabulous freebie finds with Deal Seeking Mom readers! If you have a freebie you'd like to list, just leave your link below.
To keep it neat, I suggest that you list your blog name and then the freebie you've found in parentheses, ex. Deal Seeking Mom (Free Toilet Paper Sample). The only requirement is that you link directly to your post on the freebie. Links directly to your homepage will be deleted.