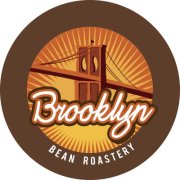 Freebie Friday is provided by Wendi, who blogs at TheFreebieBlogger, where she finds you 100% free items each and every day.
Become a member of the Crave Nation and get a coupon good for 2 FREE White Castle sliders (or $1 off frozen sliders). This offer is available for a limited time. Click here to find a location near you.
ChristianAudio.com is offering a FREE audio book download of "Resolving Everyday Conflict" by Ken Sandie (offer is located 1/4 down the page). This download is available through the month of May.
Visit an Estée Lauder counter to get a FREE 10 day supply of their new Invisible Fluid Foundation – or any Estée Lauder Foundation. No purchase necessary. Click here for a location near you.
May 5th is FREE Comic Book Day! Participating comic book shops will give away comic books absolutely FREE to anyone who comes into their stores. Check with your local shop for their participation and rules. Click here to find a location near you.
Request a FREE sample of the fragrance Flora by Gucci (scroll about 3/4 down the page to see the form).
Clinique wants to help you get ready for summer with a FREE gift! Visit the Clinique counter at Macy's for a consultation & leave with a 14-day supply of Super City Block sunscreen. Click here to find a location near you.
Book Adventure is a fun, free way to motivate your child to read! Kids in grades K-8 can find a book, take quizzes on what they've read, and earn prizes for their reading success.
Print the coupon here and take to a participating Ace Hardware store on 5/5/12 to get a FREE quart of Clark+Kensington Paint+Primer. Offer good while supplies last. Click here to find a location near you.
From time to time, Liquitex may send out samples of their acrylic paints to interested artists. For your chance to receive samples, please complete the form here.
If you purchased Nutella in California between 8/1/09 and 1/23/12 or in any other state between 1/1/08 and 2/3/12, you may be eligible to receive a payment from a proposed class action settlement. Click here for information on how to submit your claim.
See the previous freebie roundups for more free sample offers that are still available!
As always, make sure you're protecting your personal information when you're signing up for freebies.
–––––––––––––––––––––––––––––––––––––––––––––––––––––
Every Friday I'll start a new post with a Mr. Linky for you all to share your fabulous freebie finds with Deal Seeking Mom readers! If you have a freebie you'd like to list, just leave your link below.
To keep it neat, I suggest that you list your blog name and then the freebie you've found in parentheses, ex. Deal Seeking Mom (Free Toilet Paper Sample). The only requirement is that you link directly to your post on the freebie. Links directly to your homepage will be deleted.