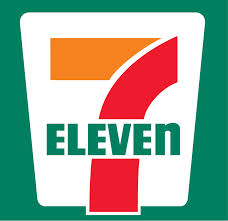 Freebie Friday is provided by Wendi, who blogs at TheFreebieBlogger, where she finds you 100% free items each and every day.
The Google Play store is offering a FREE download of the album My Everything by Ariana Grande featuring the hit song Problem. You'll need to click the orange button that says "FREE" beside the album cover at the top of the page. If you don't have a Google Play account, you'll have to create one which requires you to add a credit card or Paypal account.
Order a large pizza online at PizzaHut.com and pay with VISA checkout to receive a coupon good for a FREE pizza the next time you order. Coupon must be redeemed within 14 days of your original order. Participating locations only. Click here for complete details.
Sign up to receive a FREE Quest Bar. Quest Bars are an all-natural, low carb, gluten free-protein bar. This FREEbie will be available while supplies last.
Those who qualify can receive a FREE subscription to Alaska magazine which is for both Alaskans and those who love Alaska and features stunning images and tales of the Last Frontier.
In the spirit of Smithsonian Museums, who offer FREE admission everyday, Museum Day Live! is an annual event hosted by Smithsonian Magazine in which participating museums across the country open their doors to anyone presenting a Museum Day Ticket…for FREE. This year the event will be held on Saturday 9/27/14. Click here to sign up to receive your ticket. Tickets are good for FREE admission for two people. Limit one ticket per household.
Get a FREE Veet product with this mail-in rebate. Qualifying products are: Gel Cream Hair Remover Tube or Pump, Spray On Cream Hair Remover or Ready-to-Use Wax Strips Hair Remover for Face. Products must be purchased by 12/31/14.
Take this short quiz to find out why the way you dispose of yard waste can make a surprisingly big difference and earn 25 FREE Recyclebank points. Offer available for a limited time only.
See the previous freebie roundups for more free sample offers that are still available!
As always, make sure you're protecting your personal information when you're signing up for freebies.
–––––––––––––––––––––––––––––––––––––––––––––––––––––
Every Friday I'll start a new post with a Mr. Linky for you all to share your fabulous freebie finds with Deal Seeking Mom readers! If you have a freebie you'd like to list, just leave your link below.
To keep it neat, I suggest that you list your blog name and then the freebie you've found in parentheses, ex. Deal Seeking Mom (Free Toilet Paper Sample). The only requirement is that you link directly to your post on the freebie. Links directly to your homepage will be deleted.