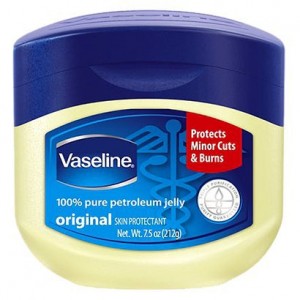 Right now new and existing members to TopCashBack can score a FREE Vaseline tub! Visit Target through TopCashBackTopCashback, purchase a tub of Vaseline – priced at $3.69. Choose in-store pick up to avoid shipping fees too – or use your Target Red Card to enjoy an extra 5% off and FREE shipping.
Here's how to score your FREE Drano Clog Remover:
Register or login at TopCashBackTopCashBack
Click the orange "Get Cashback Now" button to open the Target shopping page.
Verify you're looking at the "Vaseline" priced at $3.69.
Click "add to cart" and then "view cart and checkout."
Proceed through checkout.
Your TopCashBack rebate of $5 will turn payable and can be credited straight to your checking or PayPal account within 60-90 days.
Be sure to share this deal with friends and family – TopCashBack doesn't limit accounts to one per household -so now's a great time to have your spouse, room mate or neighbor (or anyone else!) about TopCashBack.
Use your Tell-A-Friend Link when you share this deal with friends and family and you'll earn $10 for each new TopCashBack member who takes out this deal too!
Top CashBack is a loyalty program that offers cash back to you for your online purchases. Why not give it a try today?!
Terms and conditions: Transactions must only contain one 7.5 oz tub of Vaseline petroleum jelly priced at $3.69 to ensure $5 cashback is credited to TopCashback accounts. If another item is purchased or additional items are purchased at the same time, the cashback amount awarded will be 5% or less (depending on the item(s) purchased) instead of $5. This promotion is subject to stock and pick-up location availability. This TopCashback Vaseline offer is available until 23:59 PT on Friday, July 25, 2014 or stock runs out; while it's priced at $3.69 (if the price changes, the deal closes); to new, current or past Target customers; for online sales only, for purchases made directly after clicking through TopCashback.com. Only one Vaseline product is allowed per TopCashback account, and only one TopCashback account is permitted per member.