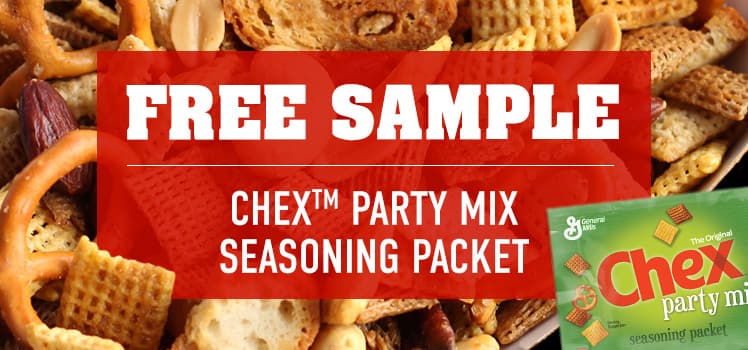 Head over to request a FREE Chex Party Mix seasoning packet to use in your next batch of homemade Chex mix! I normally just use my own spices, but I can see how this might a bit of a timesaver.
By the way, my favorite way to make Chex mix is in my slow cooker — REALLY! Give this seasoning packet a try in my Slow Cooker Chex Mix recipe (or just use my spice blend). IT'S SO EASY!!!
No purchase necessary. Sample can only be mailed to residents in the United States. Limit 1 sample per household. Sample will be mailed 2-4 weeks after successful submission of mailing address.