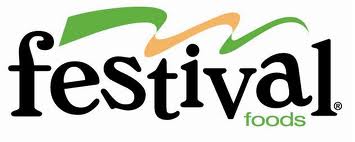 Thanks to Emily at Our Frugal Happy Life for compiling a list of the best deals to be found at Festival this week.
New to couponing? Read up on what all of these abbreviations mean first in my quick reference guide.
T-bone Steak- $6.99/lb.
Campione Garlic Bread or Toast- $1.99
Cauliflower- $0.99/lb.
Kraft Fresh Takes- $2.50
$1/1 Kraft Fresh Takes printable
$1.50 ea. after coupon!
Palermo's Thin Crust Pizza- $2.00
Boneless Beef Stew Meat- $3.99/lb.
Check out Our Frugal Happy Life for more deals!