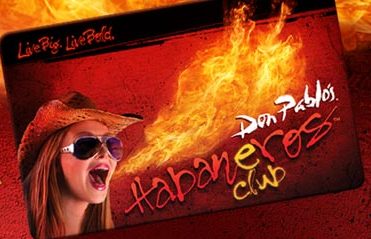 Join the Habaneros Club at Don Pablo's and you'll receive a $10 credit on your card on your birthday. You'll also receive a FREE dip sampler for joining, $10 on your club membership birthday and $10 after your 9th visit. Happy Birthday!
Note: You need to pick up a Habaneros Club Card in the restaurant prior to registering.
I'll be posting more birthday offers throughout the year, so be sure to refer back to the full list for any that you may have missed.