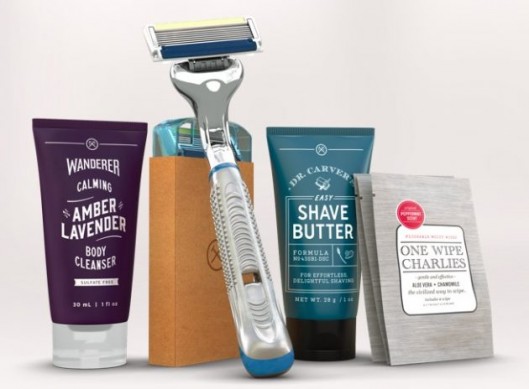 I was kind of surprised when my husband asked me about joining Dollar Shave Club about a year ago, but I figured we'd give it a try. Turns out that he LOVES the flexibility it offers! And *I* love that there's one less thing I have to remember to stock up on.
The Dollar Shave Club Starter Set includes the executive razor handle, four 6-blade razor cartridges, a trial-sized shave butter (my husband adores this stuff!!!), a trial-sized body cleanser, and three One Wipe Charlies packets — all for a low $5!
Here's how to get your Dollar Shave Club Starter Set for $5:
Visit Dollar Shave Club to learn more and click "Get it Now".
Add any extras and set up your account.
Enjoy FREE Shipping and schedule your deliveries or cancel anytime.