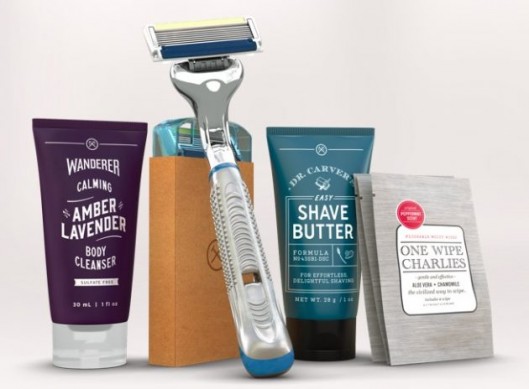 My husband has been using Dollar Shave Club for about a year-and-a-half now… I was skeptical at first, but it turns out that he LOVES the flexibility it offers! And *I* love that there's one less thing I have to remember to stock up on.
Want to give it a try? Well, it just so happens there's a fantastic deal on their starter kit right now. The Dollar Shave Club Starter Set includes the executive razor handle, four 6-blade razor cartridges, a trial-size shave butter (my husband adores this stuff!!!), a trial-size body cleanser, and three One Wipe Charlies packets — all for a low $5!
Here's how to get your Dollar Shave Club Starter Set for $5:
Visit Dollar Shave Club to learn more and click "Get it Now".
Add any extras and set up your account.
Enjoy FREE shipping and schedule your deliveries or cancel anytime.
P.S. This would make a fabulous stocking stuffer!!!