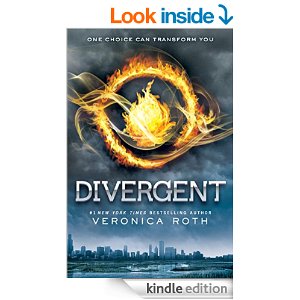 Amazon has a vast collection of e-Books for your Kindle
. Even if you don't have a Kindle, you can download a FREE app for your computer, BlackBerry, Android, iPhone or iPad.
Today you can pick up Divergent (Divergent Trilogy, Book 1)
for $2.99 (reg. $12.99).
This first book in Veronica Roth's #1 New York Times bestselling Divergent trilogy is the novel the inspired the major motion picture starring Shailene Woodley, Theo James, and Kate Winslet. This dystopian series set in a futuristic Chicago has captured the hearts of millions of teen and adult readers.

Perfect for fans of the Hunger Games and Maze Runner series, Divergent and its sequels, Insurgent and Allegiant, are the gripping story of a dystopian world transformed by courage, self-sacrifice, and love. Fans of the Divergent movie will find the book packed with just as much emotional depth and exhilarating action as the film, all told in beautiful, rich language.
(Thanks, Jungle Deals & Steals!)