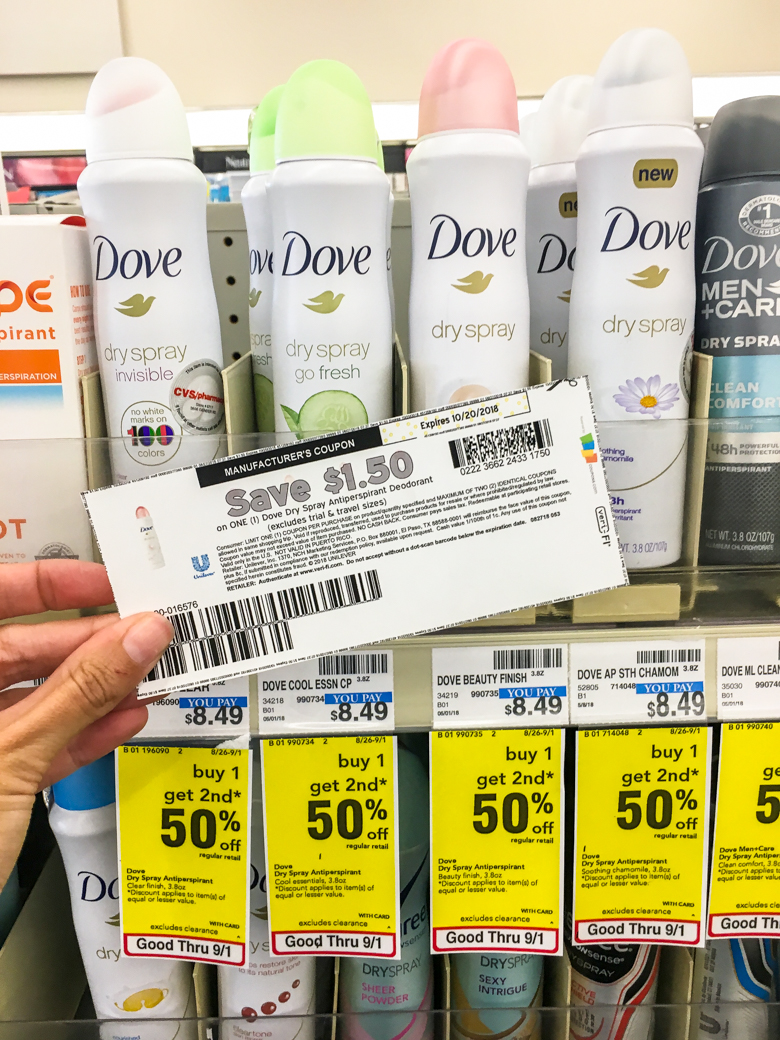 Disclosure: Sponsored by Mirum, all opinions are my own. Thank you for supporting the brands that support this site!
Let's talk about deodorant for just a moment… Have you tried the new dry spray deodorant formulations, yet? I've been a lifelong deodorant stick kind of girl, and smooth solids are about the furthest I've ventured from that formulation. But after trying a dry spray, I'm starting to change my colors…
What's so special about dry spray deodorants? Well, the biggest draws are that they 1) go on instantly dry, 2) don't leave those annoying white marks on my darker clothing, and 3) don't turn my white clothes yellow! I'd say number 3 is most important for me, simply because I can't tell you how many of my favorite shirts have been relegated to the donate pile due to ugly yellowing in the armpit area. So frustrating!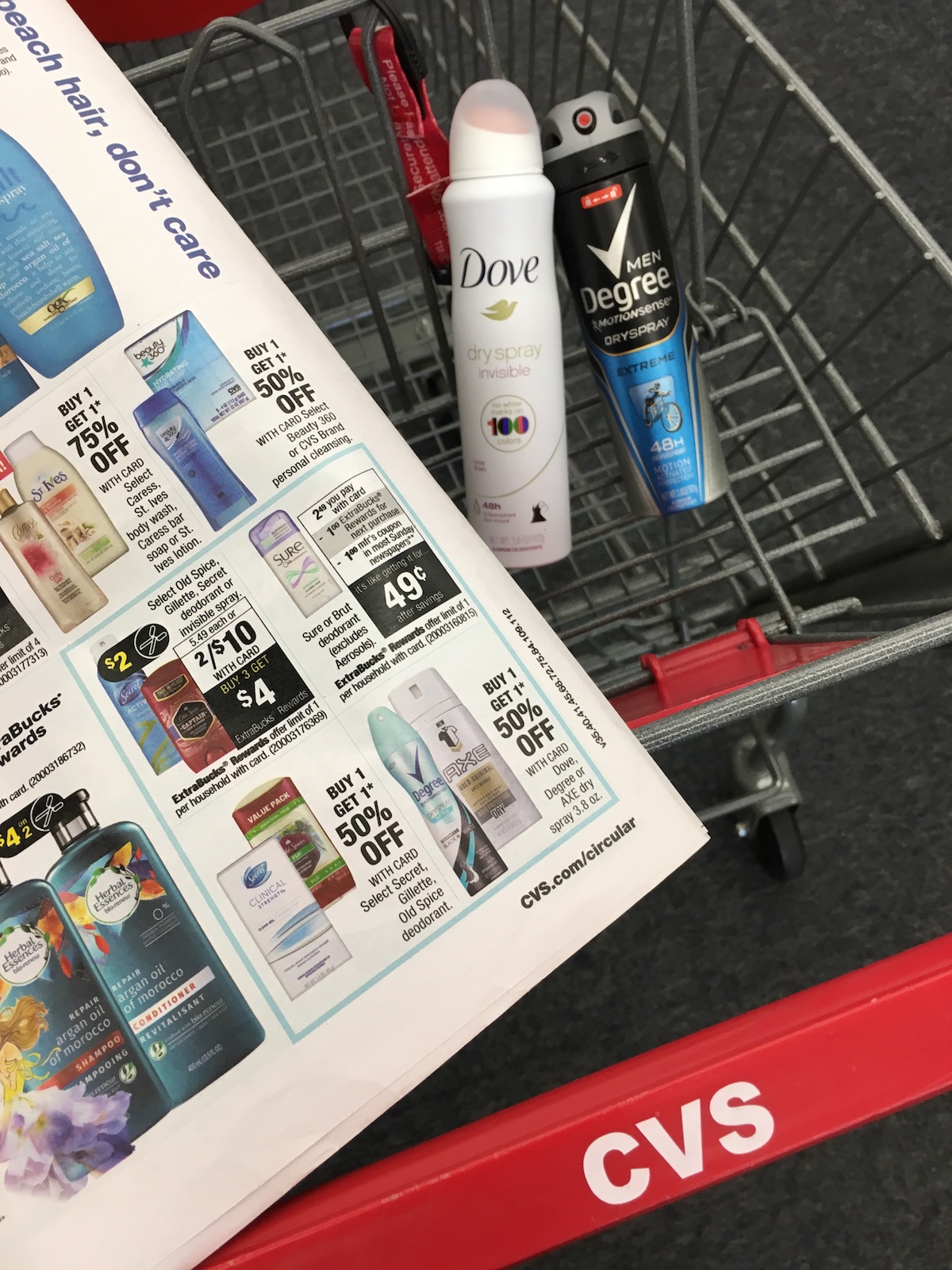 If you're intrigued, then I urge you to head to CVS for their BOGO 50% off sale ASAP! They have a variety of dry spray deodorant offerings from Dove, Degree, and Axe that are sure to keep you feeling sweat free and odor free all-day long. AND there's a couple of printable coupons available that will help you stretch your dollars even further.
Dove Dry Spray Deodorant, $8.49
Buy One, Get One 50% Sale
Use (2) $1.50/1 Dove Dry Spray Antiperspirant Deodorant printable [ETS]
$4.87 ea. after sale and coupons!
Details for Dove Dry Spray – Cool Essentials
• Goes on instantly dry for a cleaner feel
• Refreshing Dove cucumber and green tea scent
• 0% Alcohol (ethanol) formula helps underarms recover from shaving irritation
• Helps delicate underarm skin recover from shaving irritation
Other varieties I recommend checking out are AXE Gold Original, Dove Men + Care Dry Spray – Clean Comfort, and Degree Ultra Clear Black + White Dry Spray.

If you still prefer a solid to a spray, don't worry — CVS still has your covered! Degree Clinical Protection products are also included in the BOGO 50% off sale. Look for Degree Clinical Protection – Sheer Powder to get these benefits:
• Features MotionSense technology.
• Motion-activated protection which releases bursts of freshness when you move.
• 48-hour protection from sweat and body odor.
• The more you move, the more Degree protects.
• Keeps you feeling dry and fresh all day long.
I'm fairly certain this $1.75/1 Degree Women MotionSense Antiperspirant Deodorant Stick or Dry Spray printable will work with the Clinical Protection products!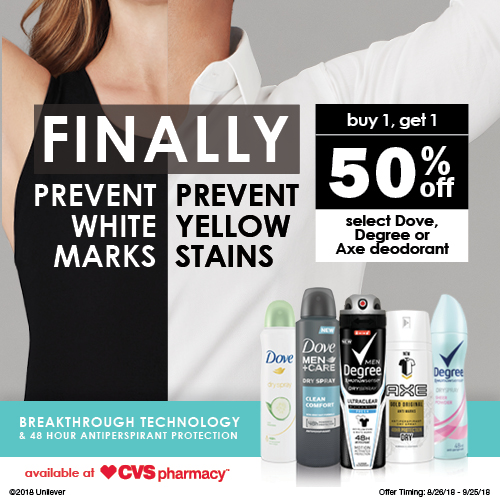 Offers valid valid from 8/26 to 9/25.