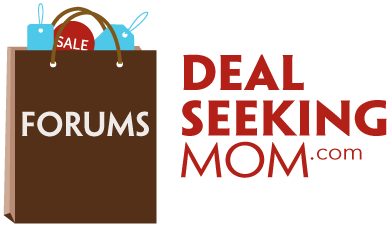 I'm excited to announce the relaunch of the Deal Seeking Mom Forums, which have been redesigned to match the new blog!
Come join us for more online deals, freebies and giveaways. The forums are also a place where you can share your experiences and favorite deals, join conversations about deal seeking and frugal living, and trade away those coupons you don't need.
We'll also be expanding the Grocery Grab coverage with a forum dedicated to each store.  (If you're a blogger and interested in covering a store, please read our guidelines for more information about how you can apply.)
Stay tuned for more exciting developments over the next few weeks, including scavenger hunts, a place to share photos of your shopping trips and more!