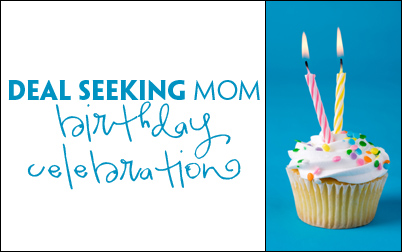 I've hidden the first button somewhere on the site in celebration of Deal Seeking Mom's birthday today! The button looks exactly like this one below, so keep your eyes open and have fun searching for it:

The first person to find it and follow the instructions to claim their prize will win a $50 Sephora gift card. Once the first one's found, I'll hide another. And then a third!
Also, enter to win a $200 Amazon gift card by completing the birthday quiz!
UPDATE: This button has been found! Thank you for playing, and be sure to look for the next 2 buttons still to come later today.