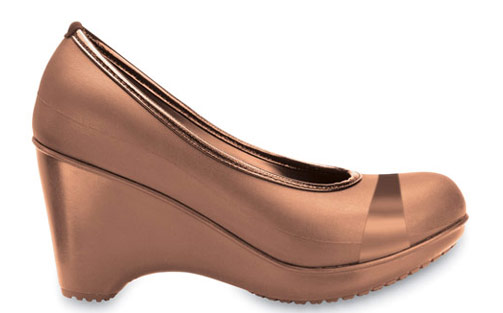 I have yet to own a pair of Crocs that I didn't absolutely love, and I'm hoping the Lena style will be no different.
It's the Deal of the Week on Crocs.com at just $9.99 — that's 75% off! Just type Lena into the search box to find them easily.
PLUS you can use the code UEIMKRKY3ISA for an additional 10% off, and they are offering FREE economy shipping as well!
I like funky shoes, so I got the cute bronze color pictured. However, they also come in basic black and brown for those of you that prefer something a little less out there.