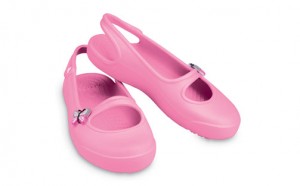 Get the Gabby Crocs for girls for just $9.99 shipped! Select sizes also come with a free Jibbitz charm. Right now almost every size and color is still available, but who knows how long that will last.
To order, add the Gabby shoes to your cart in the sizes and colors you need. Use coupon code BACK2SCHOOL to get $5 off each pair (only valid on the Gabby style), and then enter coupon code springfreeship for free shipping. Note that both of the coupon codes are case sensitive, so be sure to copy them exactly as they're written.
Thanks, My Frugal Adventures!