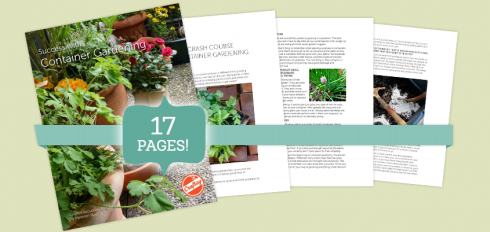 Ready to try your hand at gardening but low on space?? Check out this eGuide: Success With Container Gardening FREE from Craftsy.com. This eGuide is FREE for a few days only – so grab it today and enjoy!
What You'll Learn: All it takes is a little expert guidance to unearth your gardening abilities, no matter how small your space. This eGuide is full of rich information on how to container garden, from step-by-step potting instructions to an overview of the best plants for containers, so you can grow your greenest thumb, even if you live in a concrete jungle!
Thanks, The Coupon Project!