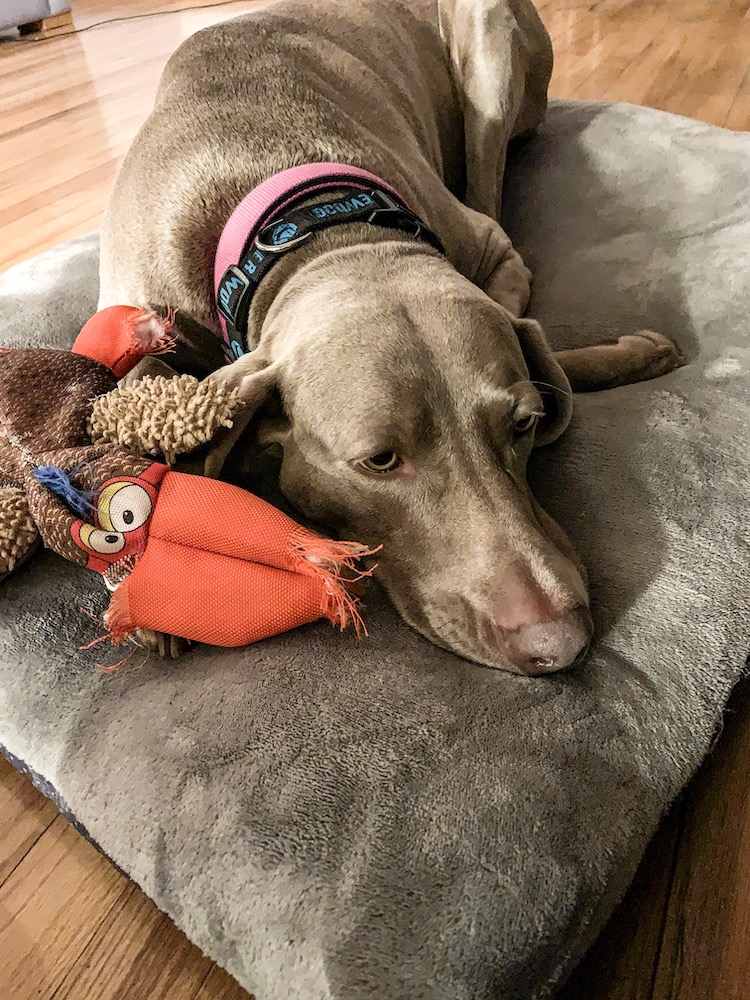 Disclosure: Sponsored by Mirum, all opinions are my own. Thank you for supporting the brands that support this site!
Fleas and ticks are the pits… However, getting fleas and/or ticks is NOT a pet parent fail. It happens, you know?
But both can transmit disease, so anything you can do to prevent an infestation (or stop one in its early stages) is super important.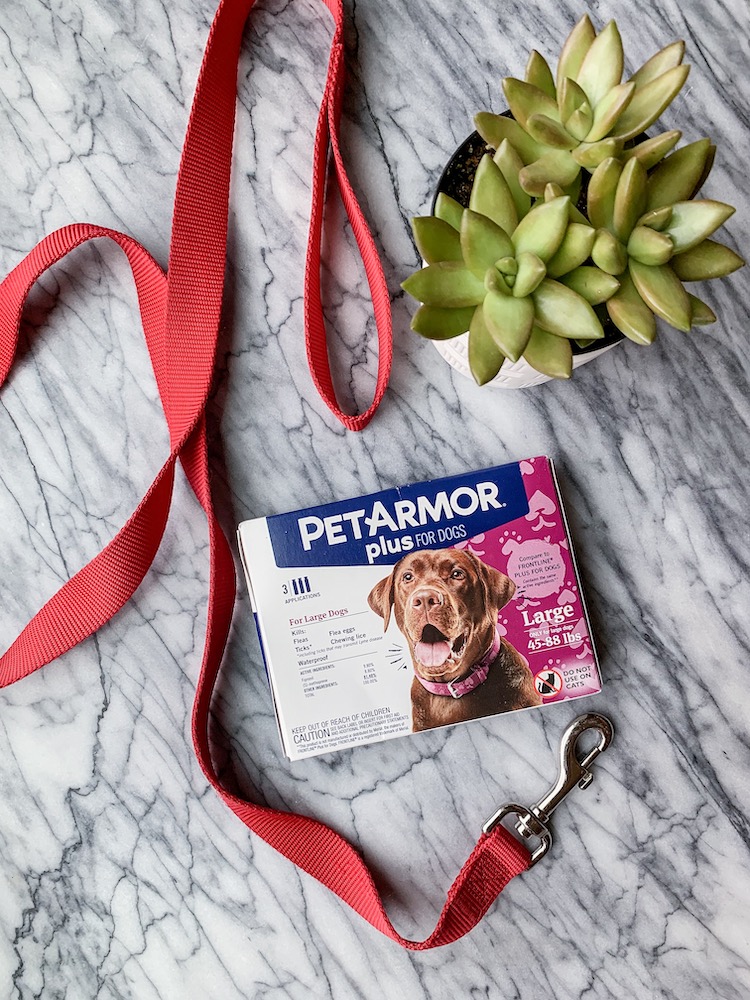 In the colder states, fleas and ticks really become a problem in the warmer months — like right now! The number one way to prevent them is with a year-round flea and tick preventive medication, like PetArmor Plus.
Its fast-acting, waterproof formula helps break the flea life cycle by killing flea eggs and larvae for up to 12 weeks, as well as killing ticks that may transmit Lyme disease. When used as directed, PetArmor Plus can not only stop current infestations, but it can also help prevent reinfestation.
PetArmor Plus is easy to apply (like REALLY easy), and it's available over the counter at stores you shop regularly, like Target. I love the convenience of being able to pick it up whenever I need it, along with all of my other necessities (and the inevitable non-necessities, LOL).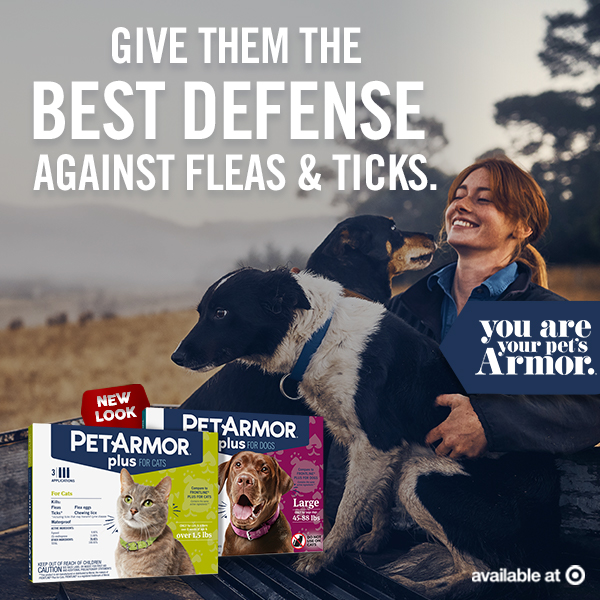 More tips for preventing fleas and ticks:
Vacuum frequently to remove eggs, larvae, and adults. Beyond just carpets, you'll also want to target cushioned furniture, cracks and crevices on floors, along baseboards, and the basement.
Steam cleaning carpets regularly, is also helpful. The hot steam and soap can kill fleas in all stages of the life cycle.
Wash all pet bedding in hot, soapy water every 2 to 3 weeks. If your pet has an infestation, it's wise to just discard the bedding altogether and purchase new bedding.
Comb your pet with flea comb to minimize adult fleas. Hair can pass through the comb's teeth, but not the fleas, which helps remove them. Deposit any fleas removed in hot soapy water to kill them.
Keep your pets indoors as much as possible during peak season, which reduces their chance of being bitten by tick and fleas.
Use simple landscaping techniques to reduce ticks around your home.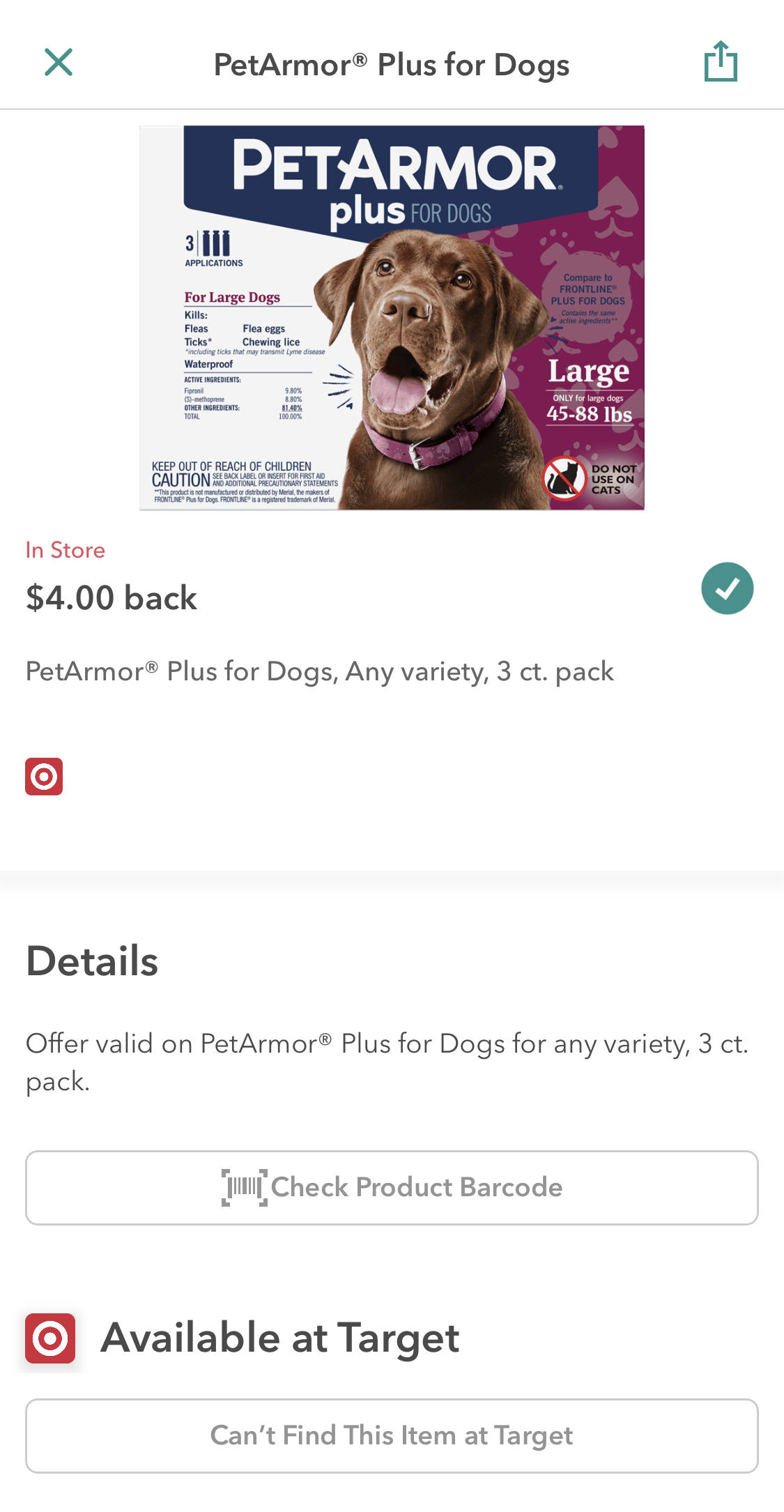 These tips, along with regular applications of PetArmor Plus, will defend your pet(s) from fleas and ticks year round! And the best part? You can save on PetArmor Plus at Target with this new Ibotta offer right now!
Save $4 on the PetArmor Plus 3-ct. package.
Do you have any other tips for preventing fleas and ticks?