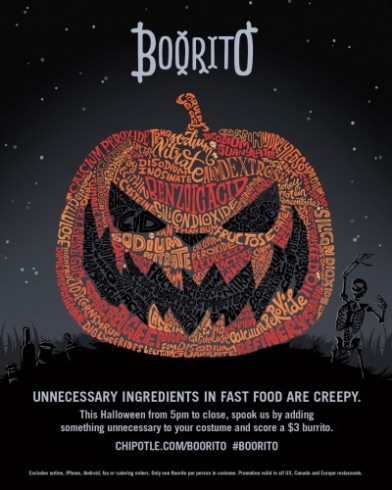 Make plans now to stop in at your local Chipotle on Halloween (10/31) from 5 p.m. to close – dressed in costume – and you can score a Chipotle Burrito for $3! The twist this year is to add a little something extra and unnecessary to your costume, like a beard with your fairy costume or a scuba mask to your skeleton costume.

Proceeds benefit the Chipotle Cultivate Foundation to help fund initiatives that support sustainable agriculture, family farming, and culinary education.  Sounds like a great deal all around!
Thanks, The Coupon Project!