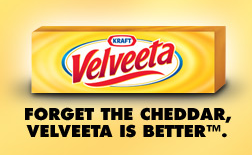 Courtesy of Lori of A Cowboy's Wife and My Wooden Spoon, I have 10 coupons for a FREE package of any Velveeta Loaf up to $9 to give away to 10 Deal Seeking Mom readers. Thanks, Lori!!!
Lori is currently participating in the Velveeta Casserole Challenge with her Shrimp Stroganoff Casserole. I haven't had the opportunity to make it yet, but it looks heavenly! Doesn't it?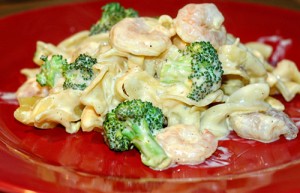 Get the recipe on My Wooden Spoon to try it for yourself!
So how can you enter? Simply visit the Velveeta Casserole Challenge site and vote for Lori's Shrimp Stroganoff Casserole. It seriously takes all of five seconds. Just click on vote, enter your email address, and then submit. How's that for easy? Then come back and leave a comment letting me know that you voted. You may vote once per day, so vote every day that the contest is running for extra entries! Don't forget to leave a comment each time you vote.
Would you like another bonus entry? Share your favorite recipe, casserole or not, using Velveeta either on your blog or in the comment section. Link to your blog in the Mr. Linky below, and make sure you include a link back to this giveaway in your post! I'm looking forward to hearing your great recipes!
Prize:
(10) Coupons for a FREE package of any Velveeta Loaf up to $9
This giveaway ends at 11:59 p.m. EDT on Sunday, November 16th. I'll use Random.org to generate a number that corresponds with the winning comment number and post the winner on Monday, November 17th. Good luck!
While you're in a contest entering mood, don't forget to check out the Giveaway Gathering for a variety of contests being hosted on Deal Seeking Mom readers' blogs!!!