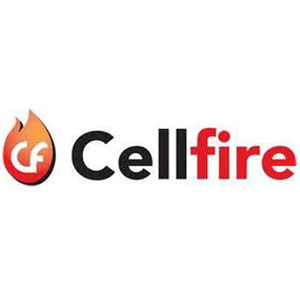 Here are the latest and greatest coupons from Cellfire!
Not familiar with Cellfire? These are money-saving ecoupons that you can load to your store loyalty cards (full list of participating stores below).
These offers have all been added to the Deal Seeking Mom Coupon Database as well to make matching them with store deals even easier!
Load yours now so they're available for your next grocery shopping trip.
$0.50/1 Always Feminine Wipes Product
$0.50/1 Always Pads Product
$0.50/1 Always Pantiliner Product
$1.50/2 Aussie Shampoo, Conditioner, or Styler Products
$0.50/2 Betty Crocker Fruit by the Foot, Fruit Gushers or Fruit Roll-Ups Fruit Flavored Snacks
$0.50/2 Betty Crocker Suddenly Salad
$0.50/1 Bisquick Original or Bisquick Heart Smart Baking Mix, or Bisquick Shake 'n Pour Pancake Mix.
$0.50/1 Bounce
$0.25/1 Bounty Product
$0.25/1 Cascade Product
$0.25/1 Charmin Product
$0.50/1 Cheer Detergent
$0.50/2 Chex Mix, Chex Mix Muddy Buddies, Chex Mix Popped or Chex Mix Xtreme
$0.50/1 Cinnamon Toast Crunch Cereal
$3/2 CoverGirl Blast Mascara Products
$0.50/1 Crest Rinse
$0.50/1 Crest Toothpaste or Liquid Gel
$0.25/1 Dawn Product
$0.25/1 Dawn Product
$0.50/1 Duracell Coppertop, Quantum, Ultra Photo Lithium, Specialty Batteries, Rechargeable Batteries, Duracell Charger or or larger Duracell Hearing Aid Batteries
$1/1 Febreze Product
$0.50/1 Fiber One Chewy Bars, Fiber One 90 Calorie Products
$0.50/1 Fiber One Soft-Baked Cookies
$1/1 Food Should Taste Good Brown Rice Crackers
$0.50/1 Gain Detergent and Fabric Enhancers
$0.75/1 General Mills Cereals: Multi Grain Cheerios, Multi Grain Cheerios Peanut Butter, Multi Grain Cheerios Dark Chocolate Crunch Cereal
$1.50/1 Gillette Clinical Anti-Perspirant or Deodorant
$1/1 Gillette Fusion Shave Prep
$5/1 Gillette Razor
$0.75/1 Gillette Twin Pack Anti-Perspirant/Deodorant
$0.50/1 Green Giant Veggie Snack Chips, Green Giant Baked Veggie Puffs or Green Giant Baked Sweet Potato Fries
$5/2 Head & Shoulders Full Size Product
$1/1 Herbal Essences Body Wash
$3/2 Herbal Essences Shampoo, Conditioner, or Styler Product
$0.20/1 Hershey's Mix-Ins with Yoplait
$0.50/1 Luvs Diapers
$0.25/1 Mountain High Yoghurt
$0.75/1 Mr. Clean Liquid Muscle, Liquid or Spray
$0.50/1 Mr. Clean Magic Eraser
$0.50/1 Nature Valley Granola Bars
$1/1 Olay Bar
$1/1 Olay Facial Moisturizer or Facial Cleanser
$2/1 Olay ProX, Regenerist Facial Moisturizer or Olay Facial Hair Removal
$1.50/1 Olay Total Effects or Age Defying Facial Moisturizer
$0.75/1 Old El Paso Bold Nacho Cheese Flavored Stand 'N Stuff Taco Shells or Dinner Kit
$1/1 Old El Paso Frozen Entrees
$1.50/1 Old Spice Hair Shampoo, 2in1, or Styling Product
$1/2 Old Spice Product
$2/1 Oral-B Adult Battery Toothbrush
$0.50/1 Oral-B Glide Floss or Oral-B Glide Floss Picks
$15/1 Oral-B Professional Precision 3000 Rechargeable Electric Toothbrush
$20/1 Oral-B Professional Precision 5000 Rechargeable Electric Toothbrush
$0.50/1 Oral-B Pulsar, 3D White, Pro-Health, Complete, or Sensi-Soft Toothbrushes
$3/1 Oral-B Replacement Brush Heads
$5/1 Oral-B Vitality Electric Toothbrush
$2/1 Pampers Cruisers or Extra Protection or Baby Dry Diapers
$2/1 Pampers Easy Ups Training Pants or UnderJams Absorbent Night Wear or Splashers Swim Pants
$2/1 Pampers Swaddlers or Swaddlers Sensitive Diapers
$0.50/1 Pampers Wipes
$3/1 Pantene Expert Hair Regrowth Treatment for Women
$0.75/1 Pillsbury Gluten Free Refrigerated Dough Product
$1/1 Pillsbury Ready to Bake! Melts Cookies
$1/2 Pillsbury Refrigerated Cookie Dough
$0.40/2 Pillsbury Sweet Rolls, Grands! Sweet Rolls or Cinnabon Bakery Inspired Cinnamon Rolls
$0.50/2 Pillsbury Toaster Strudel or Toaster Scrambles Pastries or Pillsbury Pancakes
$6/2 Prilosec OTC Product
$0.25/1 Puffs Product
$1/1 Scope
$2/1 Secret Clinical Product
$2/2 Secret Outlast, Scent Expressions, Destinations or Body Sprays
$1/1 Starbucks Discoveries Iced Cafe Favorites
$1/1 Starbucks Iced Coffee Brewed to Personalize
$0.40/1 Swiffer Refill, Solution or Dust & Shine Product
$2/1 Swiffer Starter Kit
$2/1 Tampax Pearl or Radiant Tampon Product
$2/1 Tide Detergent
$1/1 Tide PODS, Gain Flings, Downy Unstopables, Bounce Bursts or Gain Fireworks
$0.50/1 Tide To Go, Tide Boost or Tide Washing Machine Cleaner
$1/4 Totino's Crisp Crust Party Pizza Products
$0.75/3 Totino's Rolls Snacks or Totino's Bold Rolls
$0.75/1 Trix Cereal
$3/1 Vidal Sassoon Hair Color Product
$3/2 Vidal Sassoon Shampoo or Conditioner Product
$1/1 Vidal Sassoon Styling Product
$0.20/1 Yoplait Greek 2% Yogurt
$0.50/1 Yoplait Products listed: Yoplait Despicable Me Minion Made Yogurt, Yoplait Hello Kitty Yogurt, Yoplait Teenage Mutant Ninja Turtles Yogurt
$0.40/6 Yoplait Yogurt
$1/1 ZzzQuil Product
:: Participating Cellfire Stores
Baker's, Carrs, City Market, D'Agostino, Dillons, Dominick's, Fred Meyer, Fry's, Genuardi's, Gerbes, Giant Eagle, Harps, Hilander, JayC, King Soopers, Kroger, Marsh, Main Street Market, Owen's, Pavilions, Pay Less, QFC, Ralphs, Randall's, Rite Aid, Scott's, Shop n Save, ShopRite, Smith's, Tom Thumb, Vons