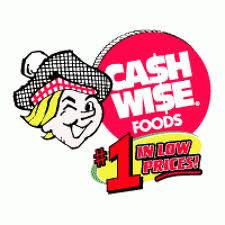 Thanks to Carrie at Pocket Your Dollars for compiling a list of the best deals to be found at Cash Wise this week.
New to couponing? Read up on what all of these abbreviations mean first in my quick reference guide.
Food Club Biscuits (7.5 oz.)- $0.40
Food Club Mac & Cheese- $0.47
Ronzoni or Healthy Harvest Pasta- $1.18
$1/2 Ronzoni Garden Delight printable
$1/2 Ronzoni Garden Delight, exp. 7/13/13 (SS 06/02/13)
$0.68 ea. wyb 2 after coupon!
Old Orchard Orange Juice- $1.11
$1/4 Old Orchard Frozen Juice Concentrates printable or printable
$0.86 ea. wyb 4 after coupon!
French's Flavor Infusers- $1.98
$1/1 French's Flavor Infuser printable or printable
$1/1 French's Flavor Infuser Marinade, exp. 8/31/13 (SS 06/16/13)
$0.98 ea. after coupon!
Fresh 80% Lean Ground Beef (3 lb. chub)- $1.98/lb.
Check out Pocket Your Dollars for more deals!