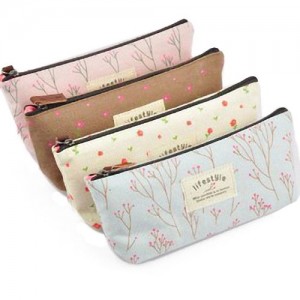 Right now on Amazon you can pick up these handy Canvas Bag Pencil Cases (4 pack) for $4.05 with FREE shipping.
Pastorable Canvas Pen Bag Pencil Case
Durable, washable canvas construction features upper and lower flaps to keep pencils in place and protect the tips
Bag to hold pens, pencils and multiple other uses
Size:19.5*8*4cm,please pay attention to the size
Check out more great Amazon deals while you're shopping online.
Thanks, The Coupon Project!