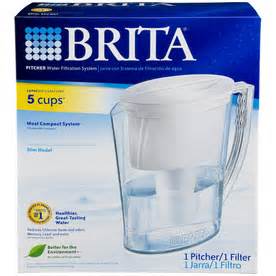 Combine a recent coupon with a new Ibotta rebate offer to score a Brita Slim Water Pitcher for $0.96 at Walmart this week!  Here's the deal:
Brita Slim Water Pitcher, $8.96 ea.
$4/1 Brita Pitcher (Ibotta Deposit) [Any variety; Any size]
$4/1 Brita Pitcher, Filter, Facet Mount or Faucet Mount Filter, exp. 10/30/15 (SS 08/02/15) [Excludes 1-ct.; Limit 4]
$0.96 after coupon and rebate!
Thanks, Passion for Savings!