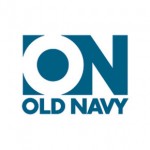 Black Friday kicks off the holiday shopping season, and if you shop carefully, you can get great deals, but be sure to read these Black Friday tips before you go to be sure you don't end up spending more than you intend!
Avoid the in-store rush when you shop OldNavy.com.
Here are some of my favorite Old Navy deals. Click the button at the bottom for the full ad listing!
$10 Off purchase of $50.00+ in ad coupon
FREE New Super Mario Bros. U Game for wii with $50.00 Purchase (while supplies last)
Adoraboots for Women, Girls and Toddlers (select)- $12.00
Old Navy Famous Jeans for Adults- $15.00
Fleece Half Zips for the Family- $5.00
Disney Exclusive Graphic TEE (boys) with DVD- $15.00
Sherpa Hoodies for the Family- $15.00
Coats- for Kids $15.00 & for Adults $19.00
Jingle Jammies for the Family- $8.00
Famous Graphic Tees for the Family $5.00