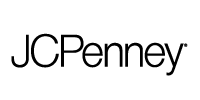 Black Friday kicks off the holiday shopping season, and if you shop carefully, you can get great deals, but be sure to read these Black Friday tips before you go to be sure you don't end up spending more than you intend!
Avoid the in-store rush when you shop JCPenney.com. And don't forget to Endorse JCPenney to receive at least 10% cash back on your purchases!
Jump to: Door Busters, Jewelry & Accessories, Homewares, Kitchen Essentials, Women's Clothing, Men's Clothing, Children's Clothing, Miscellaneous


:: Door Busters
4am.-1pm.
Boot for Women, $29.99 reg. $70-$120
Nerf, Barbie and Fisher Price Toys, $3.99 reg. $12.99-$19.99
Cooks Coffeemaker, Slow Cooker, Griddle or Waffler, $19.88 Plus $10 MIR reg. $49.99-$59.99
Protocol 4 pc. Spinner Luggage Set, $39.88 reg. $200
2 c.t. T.W. Diamond Bracelet in Stirling Silver, $133.32 Plus extra 25% reg. 679.99
All Fine Jewelry, 25% Off Prices Reduced 40-70% Already
Wine Opener, $19.88 Plus 5 MIR reg. $29.99
17 pc. Power Blender, 2 Slice Toaster or Hand Mixer, $24.88 Plus $10 MIR reg. $49.99-$59.99
Cooks 1.5 ct. Slow Cooker, $7.88 reg. $19.99
Sunbeam 4 Slice Toaster, $9.88 reg. $19.88 Plus $10 MIR reg. $49.99
Bella Cucina Deep Fryer, $39.88 Plus $10 MIR reg. $69.99
Cooks Electric Skillet, $38.88 reg. $79.99
Cuisinart Grind and Brew Coffeemaker, $69.88 reg. $149.99
Cooks Meat Slicer or Convection Toaster Oven, $48.88 reg. $99.99-$119.99
10 Speed Blender or Mr. Coffee Coffeemaker, $29.88 Plus 10 MIR reg. $49.99-$59.99
Bella Cucina Donut Maker, S'mores Maker, Waffle Stick Maker or Cooks Coffeemaker, Waffler, Griddle and Slow Cooker, $19.88 Plus $10 MIR reg. $39.99-$59.99
48″ Popcorn Cart, $149.88 Plus $50 MIR reg. $299.99
Bella Cucina Pie and Fluted Cake Maker, $29.88 Plus $10 MIR reg. $59.99
Babycakes Cupcake Maker, $28.88 reg. $59.99
Cuisinart Cookie Press, $28.88 reg. $39.99
Sunbeam Heritage Stand Mixer, $129.88 Plus $30 MIR reg. $179.99
Sunbeam Mix Master Hand Mixer, $17.99 reg. $49.99
Cooks 20 pc. Hard Anodized Cookware Set, $188.88 reg. $499.99
Cooks 13 pc. Stainless Steel Cookware Set, $148.88 reg. $359.99
Cooks Non Stick Bakeware, $9.88 reg. $17.99-$29.99
JCP Home 3 pc. Skillet Set or 2 pc. Grill/Griddle Set, $12.88 reg. $29.99
Entire Stock Kitchen Aid Gadgets, $30% Off $4.19-$41.99 reg. $5.99-$59.99
10 pc. Corning Set, $38.88 Plus $10 MIR reg. $99.99
Cooks 22 pc. Stainless Steel Cutlery Set with Double Bonus, $79.88 reg. $199.99
Kitchen Aid 16 pc. Triple Rivet Cutlery Set, $49.88 Plus $10 MIR reg. $119.99
Philippe Richard 26 pc. Stainless Steel Cutlery Set, $39.88 Plus $10 MIR reg. $99.99
Farberware 17 pc. Wave Cutlery Set, $19.88 reg. $59.99
Circulon II 12 pc. Hard Anodized Cookware Set, $119.88 reg. $259.99
JCP Home 12 pc. Stainless Steel Cookware Set, $44.88 Plus $20 MIR reg. $99.99
Cooks Cast Iron Cookware 7 qt. Dish, Grill Pan, 5 qt. Dish and 3.1 qt. Dish, 60% Off $23.88-$63.88 reg. $59.99-$159.99
Cooks Hard Anodized Pressure Cooker, $39.88 Plus $10 MIR reg. $99.99
T-Fal 12 pc. Cookware Set, $64.88 Plus $20 MIR reg. $129.99
Cooks 2 pk. 10″ and 12″ Non Stick, Hard Anodized Skillets, $29.88 reg. $79.99
Entire Stock Lock and Lock Storage Sets, $18.88 per Set reg. $39.99
Pyrex 18 pc. Storage Set or 14 pc. Bake Set, $34.88 Plus $20 MIR reg. $69.99
Stirling Silver Diamond Accent Snowflake Pendant, $19.99 after extra 25% Off reg. $124.99
1/10 c.t. T.W. Diamond Jewelry in Stirling Silver White and Color Enhanced Black Diamond Pendant, Earrings, Ring or Diamond Pendant, Earrings or Bracelet, $49.99 after extra 25% Off reg. $150.99
Diamond Jewelry 1/2 c.t. T.W. Diamond 14k Gold over Stirling Silver or Stirling Silver Diamond Ring, Diamond Earrings, Diamond Bracelet, $129.99 after extra 25% Off reg. $301.99-$339.99
Diamond Jewelry 1/3 c.t. T.W. Diamond Diamond Ring in 10k Yellow Gold, $129.99 after extra 25% Off reg. $301.99-$339.99
Diamond Jewelry 1/4 c.t. T.W. Diamond Diamond Ring in 10k Yellow Gold, $129.99 after extra 25% Off reg. $301.99-$339.99
Regular Priced Diamond Solitaire Rings and Earrings, 50% Off Plus and extra 25%
1/2 c.t. T.W. Diamond Studs in 10k White or Yellow Gold, $199.99 pr. after extra 25% Off reg. $660.99
2 c.t. T.W. Diamond Studs in 14k White or Yellow Gold, $1939.99 pr. after extra 25% Off reg. $5188.99
1 c.t. T.W. Diamond Solitaire Ring in 14k White or Yellow Gold, $1699.99 after extra 25% Off reg. $2266.65
1/2 c.t. T.W. Diamond Solitaire Ring 14k White Gold, $699.99 after extra 25% Off reg. $933.32
1 c.t. T.W. Diamond 3 Stone Ring 10k White or Yellow Gold, $499.99 after extra 25% Off reg. $1698.99
1 c.t. T.W. Diamond Ring 10k White Gold, $599.99 after extra 25% Off reg. $1698.99
2 c.t. T.W. Diamond Ring 14k Gold, $1699.99 after extra 25% Off reg. $5188.99
1 1/2 c.t. T.W. Diamond Mens Ring 10k Gold, $1099.99 after extra 25% Off reg. $3056.99
Clearance Fine Jewelry, Extra 30% Off
1/10 c.t. T.W. Diamond White and Color Enhanced Black Diamond 3 pc. Bangle Set Stirling Silver, 1/2 c.t. T.W. Diamond White and Color Enhanced Black Diamond Ring Stirling Silver, or 1/2 c.t. T.W. Diamond White or Color Enhanced Black Diamond Earrings Stirling Silver, $149.99 after extra 25% Off reg. $339.99-$433.99
1/2 c.t. T.W. Diamond White or Color Enhanced Black Diamond 5 pc. Stackable Ring Set Stirling Silver, or 1 c.t. T.W. Diamond Color Enhanced Black Diamond Stud 10k White Gold Earrings, $149.99 after extra 25% Off reg. $339.99-$433.99
1/2 c.t. T.W. Diamond Ring in 10k White Gold, 1/2 c.t. T.W. Diamond 3 Stone Diamond Ring in 10k White Gold or 10k Gold, 3/4 c.t. T.W. Diamond Earrings in 10k Gold or 3/4 c.t. T.W. Diamond Ring in 10k Gold or 10k White Gold, $299.99 after extra 25% Off reg. $754.99-$999.99
1 c.t. T.W. Diamond 3 Stone Ring in 14k Gold, $799.99 after extra 25% Off reg. $1849.99
1 c.t. T.W. Diamond Ring in 14k Gold, $899.99 after extra 25% Off reg. $2811.99
2 c.t. T.W. Diamond 3 Stone Ring in 14k Gold, $1899.99 after extra 25% Off reg. $5188.99
3 c.t. T.W. Diamond Ring in 14k White Gold, $1999.99 after extra 25% Off reg. $7056.99
Diamond Ring 2 c.t. T.W. Diamond in 10 k Yellow Gold or 3 c.t. T.W. Diamond Bracelet in 10k White or Yellow Gold, or 1 1/2 c.t. T.W. Diamond 3 Stone Ring in 10k White or Yellow Gold, $999.99 after extra 25% Off reg. $2584-99-$3528-99
1/10 c.t. T.W. Diamond White and Color Enhanced Black Diamond 2 pc. Set Pendant and Ring in Stirling Silver, $49.99 after extra 25% Off reg. $150.99
Regular Priced Gemstone Jewelry Stirling Silver Lab Created White Sapphire, Ring with Lab Created Sapphires, Genuine Blue Topaz, Lab Created Amethyst, Lab Created Pendant with White Sapphire, Lab Created Ruby Pendant, Lab Created Pink Sapphire Pendant or Lab Created Amethyst Pendant, 40% Off Plus extra 25% Off $49.99 reg. $150.99
Entire Stock Regular Priced Cultured Freshwater Pearl Jewelry, 50% Off Plus Extra 25% Off
Cultured Freshwater Pearl Jewelry 6-7mm 5 pc. Pearl Set with Earrings, 3 Bracelets and Necklace Stirling Silver in White or Dyed Black Set, $29.99 after extra 25% Off reg. $94.99
Gemstone Ring in Stirling Silver with Lab Created Ruby, Lab Created Sapphire, Genuine Blue Topaz, Lab Created White Sapphire, Genuine Amethyst or Lab Created Emerald, $29.99 after extra 25% Off reg. $75.99-$94.99
Gemstone Pentant in Stirling Silver with Lab Created Pink Sapphire or Multicolored Gemstones, $29.99 after extra 25% Off reg. $75.99-$94.99
Genuine Multicolored Gemstone Pendant 18k Gold over Stirling Silver, $39.99 after extra 25% Off reg. $113.99
Dyed Cultured Freshwater Pearls 10 pc. Bracelet Set 6-7 mm, $29.99 set after extra 25% Off reg. $94.99
Lab Created Blue & White Sapphire 2 pc. Set Stirling Silver Ring and Pendant, $79.99 after extra 25% Off reg. $226.99
Genuine Multicolored Gemstones with Diamond Accents Ring or Pendant 18k Gold over Stirling Silver, $39.99 after extra 25% Off reg. $113.99
Entire Stock Regular Priced Gold Jewelry, 70% Off Plus Extra 25% Off
Entire Stock Regular Priced Diamondart Brilliant Facets and Crystal Jewelry, 70% Off Plus Extra 25%
Inspirational Angel or Family Pendant Stirling Silver, $29.99 after extra 25% Off reg. $133.99
2 pr. Set Crystal Earrings Stirling Silver or 14k Gold over Stirling Silver, $39.99 after extra 25% Off reg. $212.99
Stirling Silver Bracelet 14k Gold Over Stirling Silver Two Tone or with Crystal, $94.99 after extra 25% Off reg. $424.99
Crucifix Pendant 14k Gold over Stirling Silver or Two Tone, $99.99 after extra 25% Off reg. $545.99
Entire Stock Regular Priced Fine Stirling Silver Jewelry, 70% Off Plus Extra 25% Off
Angel Pendant 14k Gold over Stirling Silver, $39.99 after extra 25% Off reg. $212.99
Entire Stock Regular Priced Fine Watches (excludes Best Value), 35% Off
Seiko Mens Watch, $152.75 reg. $235
Citizen Mens Watch, $325 reg. $500
Bulova Women's Watch, $243.75 reg. $375
Bulova Men's Watch, $99.99 reg. $225
Citizen Women's Watch with Coordinating Bracelet, $135 set reg. $270
Frenzy & Digi-Tek Watches, 50-60% Off
Frenzy Flashing Watches, $9.99 reg. $20
Digi-Tek Slap that Strap Watches, $7.99 reg. $20
Relic Watches with White Resin with Crystal, or with Interchangeable Straps, $39.99 reg. $75
Gift Pendants in Several Designs with Red Gift Bag, $9.99 reg. $40
Diamond Accent or Genuine Stone Earrings or Necklace, $9.99 reg. $50
Leather Inspirational Bracelets, $9.99 reg. $40
Marcasite Critter Necklaces, $12.99 reg. $40
Cubic Zirconia Necklace and Earring Sets, $12.99 reg. $40
Cubic Zirconia Bracelets, $12.99 reg. $40
Swarovski Necklace, Rings or Earrings made with Crystals, $19.99 reg. $80
Sterling Silver with Cubic Zirconia Necklaces, $17.99 reg. $70
Sterling Silver with Crystal Pendant Necklaces, $17.99 reg. $60
3 pc. Genuine Pearl Set includes Stud Earrings, Necklace and Bracelet, $17.99 reg. $70 set
Select Arizona, Decree, East 5th and More Boots for Her, $19.99 reg. $60-$80
Select Decree, ANA, Worthington, St. Johns Bay, K9 by Rocketdog and More Boots for Her, $39.99 reg. $80-$100
Select Call It Spring Boots for Her, 50% Off $34.99-$49.99 reg. $69.99-$99.99
Entire Stock Call It Spring Shoes for Men, 50% Off
Arizona and Total Girl Boots for Girls, $19.99 reg. $50
Arizona Girls Khole and Kimmie Boots, $14.99 reg. $40
In Stock Worthington, St. Johns Bay, Nine & Co., Studio Paulo, Decree, East 5th, Olsenboye and More Boots for Her, $29.99 reg. $70-$120
Hats and Scarves from Manhattan Hat Co, $12.99 reg. $26
Trapper Hat, $14.99 reg. $30
Cold Weather Accessories for Her, 50-70% Off
2 pks. Gloves Fingerless and Knit, $3.99 reg. $15
Pashmina Style Wrap, $6.99 reg. $25
Colorplay Knit Gloves, use your TouchScreen with Gloves on, $13.99 reg. $28
Isotoner Smartouch Gloves use your TouchScreen Devices while your Hands Stay Warm, $19.99 reg. $42
Mixit Fashion Jewelry, 50% Off $9-$18 reg. $18-$36
East 5th Boxed Fashion Jewelry, $7.99 reg. $18
Boxed Holiday Fashion Jewelry, $8.99 reg. $18
St. Johns Bay, Liz Clairborne, Nicole Miller, Worthington and More Handbags, 60% Off $23.99-$27.99 reg. $60-$70
Nicole by Nicole Miller and Liz Claiborne Gifts, 60% Off
Entire Stock Gifts and Wallets, 60% Off
Entire Stock Jewelry Boxes and Armoires, 50-60% Off
Liz Claiborne Boxed Fashion Jewelry, $8.99 reg. $18
Maidenform One Fabulous Fit and Bali Passion for Comfort Bras, $11.99 reg. $32-$34
Entire Stock Arizona Bras, $7.99 reg. $16-$18
Arizona 5 pk. Panties, $9.99 reg. $18
Entire Stock Ambrielle Essentials and Flirtitiude Bras, $9.99 reg. $20-$24
Slippers for Her, $4.99 reg. $20
Bright Socks Multipacks, $4.99 reg. $10
Entire Stock Vanity Fair and Warners Bras, $13.99 reg. $32-$35
All Other Bras from Bali, Playtex Secrets, Ambrielle, Maidenform, Lilyette and Barely There, $15.99 reg. $32-$36
Adonna Sleepwear Tees and Pants, $8.99 reg. $26
Entire Stock Cuddl Duds and Cuddl Johns, 50% Off $11.99-$21.99 reg. $24-$44
Entire Stock Sleepwear and Robes, 50-60% Off $12.99-$31.99 reg. $26-$65
Entire Stock Dearfoams, Isotoner and Easy Spirit Slippers for Her, $9.99 reg. $20-$30
Worthington Tights for Her, $5.99 reg. $10-$20
Entire Stock Adonna Cozy Robes, $19.99 reg. $44-$48
Juniors Sweaters, $17.99 reg. $46
Juniors Jackets, $24.99 reg. $70
Juniors Jackets, 60% Off
Juniors Olsenboye Ruffle Top, $13.99 reg. $36
BWear Juniors Ruffle Halter, $16.99 reg. $44
Juniors Dressy Separates and Collections, 60% Off
Juniors Sweater Dresses, $14.99 reg. $44
Juniors Hoodiebuddie, $17.99 reg. $46
Junior Clearance Markdowns, 50-70% Off
Juniors City Streets Denim, $12.99 reg. $38
Juniors Arizona Denim and Twill size 0-19 Short, Average and Long, $12.99 reg. $42
Junior Arizona Puffer Vests and Hoodies, $12.99 reg. $36
Junior Tops, 60% Off
Junior Sweaters, $12.99 reg. $36
Worthington Tops Misses and Petites, $13.99 reg. $36
Worthington Separates Misses, Petites and Womens, 60% Off
Contemporary Tops, $19.99 reg. $50
Bisou Bisou, I Heart Ronson, Nicole by Nicole Miller, Allen B and More Contemporary Collections, 60% Off
Ming by Mango Sweater Misses, $15.99 reg. $39.99
Worthington Skirts Misses, and Petites, $16.99 reg.$44
ANA Ballet Rollneck Sweater Womens, $14.99 reg. $38
Worthington Womens Tunic Sweater or Slim Leg Pants, $16.99 reg. $44
Womens Career Separates and Collections, 60% Off
St. Johns Bay Sweaters Misses and Petites, $15.99 reg. $40
ANA Sweters Misses and Petites, $19.99 reg. $50
ANA Casual Separates Misses, Petites and Womens, 60% Off
East 5th Tops Misses and Petites, $11.99 reg. $30
East 5th Sweaters Misses and Petites, $13.99 reg, $36
Odyn Wool Jackets Misses, $24.99 reg. $72
St. Johns Bay Sweaters Misses, $22.99 reg. $58
St. Johns Bay Casual Separates Misses, Petites and Women, 60% Off
Xersion Separates Misses, 60% Off $6.99-$21.99 reg. $18-$55
Made for Life Fleece Crew or Pants Misses and Petites, $8.99 reg. $26
Made for Life Fleece Crew or Pants for Women, $10.99 reg. $30
Made for Life Active Separates, 60% Off
MCCC Fleece Tops misses, $14.99 reg. $42
MCCC Fleece Tops, 60% Off
Petites Size Ottoman Neck Sweaters, $13.99 reg. $36
Petites Size Casual and Career Separates, 40-60% Off
Womens Size St. Johns Bay Henley Sweater, $14.99 reg. $38
Lee Relaxed Fit Premium Denim or Classic Jeans Misses and Petites, $25.99 reg. $46
Coats for Her Misses Size, 65-70% Off $34.99-$86.99 reg. $100-$200
Liz Claiborne Sportswear Misses, Petites and Women, 50% Off $15-$60 reg. $30-$120
Gloria Vanderbilt Amanda Jeans Misses and Petites, $14.99 reg. $40
Jones Wear and American Living Collections Misses, 50% Off $22.50-$60 reg. $45-$120
Alfred Dunner Collections Misses, Petites and Womens, 50% Off $17-$34 reg. $34-$68
Avia, Fila, LA Gear and More for Him or Her, $24.99 reg. $50-$55
Nike and New Balance for Him or Her, $34.99 reg. $50-$65
St. Johns Bay and J Ferrar Shoes and Boots for Him, $24.99 reg. $50-$60
Select Toddler Slippers, $6.99 reg. $18
Girls and Boys Athletic Shoes, $19.99 reg. $36-$40
Girls and Boys Athletic Shoes, $29.99 reg. $46-$50
Preschool Fun and Games, $3.99 reg. $11.99-19.99
Playtime for Kids Select Toys, $7.99 reg. $19.99-$24.99
Toys for Kids of All Ages, $14.99 reg. $39.99
Assorted Toys for Girls and Boys, $9.99 reg. $29.99-$39.99
Pee Wee Pillow Pets, $12.99 reg. $19.99
Pillow Pets, $19.99 reg. $29.99
Buy 1 18″ Pillow Pet Get a FREE Teenie Pillow Pet
Team Pillow Pets, $27.99 reg. $39.99
Licensed Pillow Pets, $29.99 reg. $39.99
Kids Sleepwear, $7.99 reg. $27.99-$29.99
Kids Sleepwear, 60-70% Off
Kids Coats Boys 4-20, Girls 4-16, Toddlers 2T-5T, $15.99 reg. $79.99
Kids Coats, Hats, Gloves and Scarves, 60-80% Off
Carters Winter Playwear Newborn-24 Months, 2T-5T, 60% Off $5.99-$10.99 reg. $16-$28
Babies, Toddlers Dresses and Collections Newborns-24 m., 2T-5T, 60% Off $11.99-21.99 reg. $29.99-$54.99
Arizona Winter Tops and Bottoms Size Newborn -24 m. 2T-5T, 60% Off $3.99-$9.99 reg. $11.99-$24.99
Girls Arizona Premium Belted or Uproar Jeans size 7-16, $14.79 reg. $36.99
Girls Arizona Leggings or Skinny Jeans 7-16, $9.99 reg. $26.99
Entire Stock Girls Dresses 4-16 and Plus, 60% Off reg. $49.99-$69.99
Preschool Girls Tops and Bottoms 4-6x, 60% Off $4.79-$12.99 reg. $11.99-$32.99
Pet & Critter Handbags, $7.99 reg. $19.99
Total Girls and Arizona Tops or Bottoms 7-18, $7.99 reg. $19.99-$21.99
Total Girls Activewear 7-16, 60% Off $9.99-$11.99 reg. $24.99-$29.99
Girls Sweaters & Fashion Fleece Hoodies, 60% Off $11.99-$13.99 reg. $29.99-$34.99
Girls Long Sleeved Fashion Tops, 60% Off
Boys Long Sleeved Tops or Bottoms, 4-7X, 60% Off $6.99-$13.19 reg. $17.99-$32.99
Boys Arizona Long Sleeved Tops 8-20, 60% Off $7.99-$3.99 reg. $19.99-$34.99
Boys Arizona Relaxed, Straight, Bootcut, or Loose Fit Jeans 8-20, $10.79 reg. $26.99
Boys Team Fleece and Multi Combo Paks 8-20, 60% Off $15.99-$19.99 reg. $39.99-$49.99
Boys Arizona Uproar Jeans 8-20, $14.79 reg. $36.99
Boys Southpole Thermal Tops with Coordinating Beanie 8-20, $8.99 reg. $30
Boys Collections, 60-70% Off
Simply For Sports Boys Tops and Pants, $9.99 reg. $24.99
Boys Arizona Jeans 4-7X, $9.99 reg. $24.99
Boys Ditch Plains Fleece, $9.99 reg. $29.99
Discovery Kids Trace/Draw Projector, Sewing Machine, or Ice Cream Maker, $19.99 reg. $44.99
TreeHaus Workbench, $78.88 reg. $149.99
Treehaus Play Kitchen, $98.88 reg. $179.99
Treehaus Wood Castle Blocks, $18.88 reg. $37.99
Treehaus Wood Easel, $39.88 reg. $89.99
Discovery Kids Digital Camera, $28.88 reg. $54.99
Do It Yourself Activity Kits, $9.88 reg. $24.99
Discovery Kids Lamps, $9.88 reg. $19.99
Discovery Kids Play Tents and Playhouses, $14.88 reg. $37.99
Sharper Image Hands Free Candy Dispenser, $24.88 reg. $54.99
iHome Color Changing Dock, $49.88 reg. $139.99
iHome Dual Alarm Clock FM Stereo in Blue or Pink, $98.88 reg. $189.99
iHome Space Saver Alarm Clock, $39.88 reg. $119.99
Sharper Image Digital Camera/Binoculars, $28.88 reg. $54.99
Air Hockey Tabletop Game, $18.88 reg. $37.99
iHome Portable MP3 Speaker System in Gray, Blue, Purple or Pink, $14.88 reg. $37.99
MP3 Player, $18.88 reg. $37.99
72 pc. Dinnerware Set for 12, $59.88 After $20 MIR reg. $199.99
65 pc. Flatware Set with Chest for 12, $49.88 After $10 MIR reg. $199.99
Drink Dispenser with Wire Stand, $18.88 reg. $39.99
Mix and Match 4 pc. Place Setting, $12.88 reg. $33.99
Cooks Dinner and Serveware, 60% Off $3.88-$31.88 reg. $9.99-$79.99
Corvella 16 pc. Dinnerware Set, $55.88 reg. $139.99
Corvella Serveware, 60% Off
JCP Home Porcelain Oven to Table Serveware, $14.88 After $5 MIR reg. $39.99
Kamenstein Spice Carousel, $18.88 reg. $49.99
Cuisinart 2 pk. Stainless Steel Travel Mugs, $9.88 reg. $19.99
Hot & Cold Cups, $4.88-$7.88 reg. $9.99-$14.99
Revo Swift Luggage in Blue or Charcoal, Samsonite Control Luggage in SIlver or Burgundy, 60% Off $39.99-$263.99 reg. $100-$660
Luggage, 50-60% Off
Entire Stock Razors and Groomers, 60% Off $9.99-$87.99 reg. $24.99-$219.99
Remington R5 Shaver, $47.99
Remington 9-in-1 Groomer, $15.99
Norelco Razor, $71.99
Remington R9 Shaver, $63.99
Deluxe Air Bed, $49.88 After $20 MIR reg. $139.99
Steam Mop, $29.88 After $10 MIR reg. $99.99
3 pk. Barcelona Adjustable Barstools, $59.88 reg. $199.99
Carson Saddle Stool, $19.88 reg. $79.99
High Sierra Duffles in Blue or Black, 55% Off $80.99-$116.99 reg. $180-$260
Protocol Centennial 21″ Upright Carry On Luggage in 6 Colors, $49.88 reg. $140
Protocol Playa 2 pc. Luggage Sets in 4 Patterns, $29.88 reg. $100
Protocol 6 pc. Luggage Sets in Black, Blue or Brown, $139.88 reg. $320
Entire Stock Blankets and Throws, 60% Off %9.99-$99.99 reg. $25-$250
Special Buy Towel, $2.99
Bath Towels, 50-60% Off
Seventeen Twin comforter Set, $79.99 reg. $180
Kids and Teens Bedding, 50-60% Off
Twin/XL Twin Home Expressions Reversible Comforter Set, $39.99 reg. $90
Any Size velvet Crush Comforter Set, $89.99 reg. $240
400 TC Cindy Crawford style Sheet Sets, $49.99 reg. $100-$140
Entire Stock Accent, Area and Bath Rugs, 50-60% Off
Entire Stock Pillows & Throws, 50-60% Off
Bath Collections, 50-60% Off $3.99-$39.99 reg. $7.99-$79.99
Entire Stock Sheet Sets, 50-60% Off $14.99-$99.99 reg. $30-$200
Entire Stock Bed Pillows, $4.19-$89.99 reg. $11.99-$179.99
Studio Queen 8 pc. Comforter Set, $79.99 reg. $200
Entire Stock Queen 6, 7 and 8 pc. Comforter Sets, 60% off
Chris Madden or JCP Home Queen 7 pc. Comforter Sets, $79.99 reg. $200
Entire Stock Quilts & Bedspreads, 50-60% Off $29.99-$109.99 reg. $80-$220
Entire Stock Down and Down Alternative Comforters, 50-60% Off $55.99-$209.99 reg. $140-$420
Twin Bed Pillows Standard Size, $7.99 reg. $19.99
Entire Stock Memory Foam, 60% Off reg. $17.99-186.79 reg. $49.99 reg. $49.99-$466.99
Comfort Zone Contour Pillow, $17.99 reg. $59.99
Stafford Essentials Regular Fit Broadcloth or Micropinpoint Dress Shirts, 70% Off $9.99 reg. $35
BVD Thermal Underwear, 65% Off $9.99 reg. $32
BVD Multipack Underwear, $9.99 reg. $18
St. Johns Bay Sueded Polos, Henleys and Crews, 70% Off $9.99 reg. $35
St. Johns Bay Sueded Polos, Henleys and Crews Big & Tall, 70% Off $11.99 reg. $40
Ditch Plains Fleece for Guys, 65% Off, $9.99 reg. $30
St. Johns Bay Waffle Henley and Crew, 70% Off, 70% Off $9.99 reg. $35
St. Johns Bay Waffle Henley and Crew Big & Tall, 70% Off, 70% Off $11.99 reg. $40
Men's Stafford Essentials Oxford Dress Shirts, 60% Off $12.99 reg. $35
Men's Stafford Essentials Coordinating Ties, 60% Off $12.99 reg. $30
Men's Dearforms, Dockers and St. Johns Bay Slippers, 60-70% Off $12.99 reg. $36-$45
Men's Wallet Stafford, 50% Off $12.99 reg. $26
Dardboard and Tabletop Games, 65% Off $12.99 reg. $40
Men's J Ferrar Graphic Thermals, 60% Off $12.99 reg. $35
Men's St. Johns Bay 1/4 Zip Fleece, 65% Off $12.99 reg. $40
Men's St. Johns Bay Puffer Vests and Sportshirts, 65% Off $12.99 reg. $40
Men's St. Johns Bay Crewneck and V Neck Sweaters, 65% Off $12.99 reg. $40
Big & Tall Sportshirts and Knit Tops, 70% Off $11.99-$14.99 reg. $40-$50
Big & Tall Sportshirts Knit Shirts, Fleece and Sweaters, 60-70% Off
Van Heusen Sportsirt and Knit Shirts, 65% Off $14.99 reg. $45
Guys Arizona Original, Loose Relaxed and Basic Bootcut Jeans, 55% Off $14.99 reg. $35
St. Johns Bay Worry Free Pants, 60% Off $14.99 reg. $40
St. Johns 5 pk. Corduroy Pants, 70% Off $14.99 reg. $50
St. Johns Bay Vintage Fleece Hoodie, 70% Off $14.99 reg. $50
Article 365 Cotton Cashmere Sweaters, 70% Off $14.99 reg. $50
J Ferrar Utility Sportshirts, 70% Off $14.99 reg. $50
Guys Knit Shirts, 60% Off $14.99 reg. $40-$45
Simply For Sports Solid fleece Tops or Pants, 50% Off $14.99 reg. $30-$35
Stafford Essentials Corduroy Sportcoats, $39.99 reg. $125
Stafford Essentials Cape Wool Sportcoat, $69.99 reg. $200
Entire Stock J Ferrar Or Stafford Essentials Car Coats, $69.99 reg. $200
Joe Joseph Abbound Suit Separates Suit Coat, $70 reg. $240
Joe Joseph Abbound Pants, $29.99 reg. $120
Entire Stock Suit Separates, 60-70% Off
J Ferrar & Stafford Essentials Suit Separates Suit Coat, $70 reg. $180
J Ferrar & Stafford Essentials Suit Separates Suit Pants, $29 reg. $80
J Ferrar & Stafford Essentials Suit, $99.99
Men's Claiborne Cotton Pants, $19.99 reg. $60
J Ferrar Dress Shirt and Tie Boxed Sets, $18.99 reg. $50
Stafford Dress Shirt and Tie Boxed Sets $18.99 reg. $50
American Living Dress Shirts, $14.99 reg. $45
Men's Stafford Performance Pocket Tee, $5.99 reg. $16
Stafford Performance Long Sleeved Tees, $7.99 reg. $20
Men's St. Johns Bay Gloves, $9.99 reg. $30
Guys Lee Premium Select Jeans, $27.99 reg. $40
Men's Dockers All Purpose Khakis, $27.99 reg. $50
Guys Levis 505, 514, 527, 550, 559, and 569 Jeans, $37.99 reg. $54
Big & Tall Levis Jeans 550 and 559, $49.99 reg. $64
Einstein Brain Games and Board Games, 59% Off $18.88 reg. $40
Remote Control Sky Patroller Helicopter, 60% Off $18.99 reg. $50
Remote Control Cars and Trucks, $12.99 reg. $30
:: Jewelry & Accessories
Decree Fashion Jewelry, $6.88 reg. $15
Sterling Silver Inspirational Pendants, $14.88 reg. $60
Inspirational Sterling Silver Heart Pendants, $19.88 reg. $80
Entire Stock Jewelry Trees, $14.88 reg. $30-$60
Jewelry Armoire, $59.88 reg. $200
Diamond Accent and Genuine Stone Jewelry, $17.88 reg. $60
Birthstone Pendant, Ring or Earrings, $49.88 after extra 25% Off reg. $69.99
Diamond Accent or Crystal Boxed Jewelry, $24.88 after extra 25% Off reg. $121.99
3/4 c.t. T.W. Diamond 3 Stone Ring or 1 c.t. T.W. Diamond Stud Earrings in 10k Yellow or White Gold, Earrings in 14k Yellow or White Gold, $399.88 after extra 25% Off reg. $1169.99-$1358.99
1 c.t. T.W. Diamond Ring in 10k White Gold, $599.88 after extra 25% Off reg. $1698.99
1/4 c.t. T.W. Diamond 3 pc. Set in 14k Gold over Sterling Silver, $99.88 after extra 25% Off reg. $301.99
3 c.t. T.W. Diamond Bracelet Sterling Silver, $199.88 after extra 25% Off reg. $1169.99
2 c.t. T.W. Diamond Ring or Bracelet 18k Gold over Sterling Silver, $119.88 after extra 25% Off reg. $679.99
Gold Rope Chains 14 k Gold Criss Cross or Glitter Rope in 16″, 18″, 20″ and 22″, $124.88 after extra 25% Off reg. $545.99-$696.99
Gold Rope Chains 14 k Gold Criss Cross or Glitter Rope 24″, $149.88 after extra 25% Off reg. $696.99-$729.99
5 c.t. T.W. Diamond Bracelet Sterling Silver, $299.88 after extra 25% Off reg. $1698.99
:: Homewares
Hunk Pillow Standard or Queen, $3.88 reg. $11.99
Any Size Reversible Feather Down Comforter, $39.88 reg. $180-$200
Any Size Restwarmer Heated Mattress Pad, $59.88 reg. $99.99-$199.99
5 Zone Memory Mattress Topper, $39.88 reg. $79.99-109.99
Any Size Mink Down Alternative Comforter, $68.88 reg. $160-$200
Any Size Classic Mattress Pad, $19.88 reg. $39.99-$69.99
Twin Flannel Sheet Set, $17.88 reg. $50
Entire Stock Flannel Sheet Sets, 60% Off
Any Size All Season Down Alternative Comforter, $29.88 reg. $80-$120
Twin JCP Home 300TC Easy Balance Sheets Sets Solid and Print, $14.88 reg. $40
Entire Stock Easy Balance Sheet Sets, 50-60% Off
Plus Throws Prints or Solids, $8.88 reg. $25
Entire Stock Throws, $60% Off
Twin Eversoft Microfleece Blanket, $12.88 reg. $40-$70
Entire Stock Eversoft Blankets, 60-65% Off
Twin Sunbeam Fleece Sheet Sets, $24.88 reg. $70
Entire Stock Fleece Sheet Set, $60% Off
Microplush Blanket Any Size, $18.88 reg. $40-$70
Twin Sealy Electric Blanket, $39.88 reg. $120
Pure Perfection 325 TC Any Size, $49.88 reg. $100-$140
Full or Queen Chris Madden Wrinkle Free or Damask Sheet Sets, $69.99 reg. $140-$180
Queen 13 pc. Comforter Set, $99.88 reg. $300
Full/Queen Linden Street Comforter Set, $69.88 reg. $160
Any Size 3 pc. Home Expressions Damask Stripe Comforter Set, $49.88 reg. $100-$120
Complete Bedding Set Any Size, $49.88 reg. $120-$180
Linden Street Quick Dri Bath Towel, $4.88 reg. $12
Home Expressions Bath Towel 30×54, $3.88 reg. $10
8 pk. Washcloth Set, $4.88 reg. $12
Memory Foam Solid Bath Rug 17×24, $14.88 reg. $35
Memory Foam Animal Prints Bath Rug, $16.88 reg. $40
Pure Perfection Bath Towels 30×54, $6.88 reg. $14
Queen 20 pc. Comforter Set, $139.88 reg. $300
Entire Stock Queen 10 pc. Comforter Sets, $129.88 reg. $300
Lisette Sheer 84″ Panels, $9.88
Entire Stock Sheer Panels, 50-60% Off
All Window Coverings, 50-70% Off
All Custom Blinds and Shades, 70% Off Plus Free Upgrades
Faux Wood Blinds 23×64, $15.88 reg. $40
Mystique 84″ Panels, $23.88 reg. $60
Entire Stock Curtains and Drapery Panels, 50-60% Off
Linden Street 5/8″ Rod 28-48″, $16.88 reg. $34
Entire Stock Linden Street Decorative Hardware, 50% Off
:: Kitchen Essentials
Philippe Richard 20 pc. Cookware Set, $19.88 After $40 MIR reg. $129.99
Bella Triple Slow Cooker, $29.98 After $10 MIR reg. $79.99
Oster 4 Slice Toaster Oven, $19.88 After $10 MIR reg. $59.99
Philippe Richard 5 Qt. Pressure Cooker, $11.88 After $10 MIR reg. $49.99
Paula Deen Signature 17 pc. Cookware Set, $99.88 After $30 MIR reg. $199.99
:: Women's Clothing
Entire Stock Adonna lannel Pajamas, $14.88 reg. $40
Entire Stock Adonna and Arizona Microfleece Pants, $8.88 reg. $26
Novelty and 2 pr. Cozy Crew Socks, $4.88 reg. $14
Entire Stock Underscore Boxed Bras, $9.88 reg. $20-$24
Vanity Fair Briefs, 3/$9.88 reg. $7.50
Entire Stock Playtex 18 Hour or Bali Double Support Bras, $12.88 reg. $30-$32
St. Johns Bay Shaker Knit Scarf, $9.88 reg. $28
St. Johns Bay Fluffy Gloves, $3.88 reg. $12
Earmuffs, $9.88 reg. $26
Cashmink Mufflers, $9.88 reg. $26
Entire Stock Cold Weather Accessories for Her on Sale
Liz Claiborne Sweater for Misses and Petites, $16.88 reg. $54
American Living Sweaters Misses, $19.88 reg. $60
Bisou Bisou Sweaters Misses, $19.88 reg. $44-$50
Alfred Dunner Polar Fleece or Corduroy Pants MIsses and Petites, $24.88 reg. $44-$52
Sweater Dresses Misses, $29.88 reg. $60
Worthington or Ana Camis Misses and Petites, $6.88 reg. $18
Worthington or East 5th Pants Misses or Petites, $15.88 reg. $36-$44
Worthington or East 5th Pants Womens Sizes, $17.88 reg. $40-80
St. Johns Bay Denim or Corduroy Pants Misses and Petites Sizes, $14.88 reg. $42
St. Johns Bay Denim or Corduroy Pants Womens, $16.88 reg. $46
Juniors Decree Denim, $24.88 reg. $48
St. Johns Mocks, Turtlenecks and Long Sleeved or ANA Long Sleeved Ruched Tee Misses and Petites, $6.88 reg. $16-$18
St. Johns Mocks, Turtlenecks and Long Sleeved or ANA Long Sleeved Ruched Tee Womens Sizes, $7.88 reg. $20
Juniors Arizona Tees, Tanks and Camis, $4.88 reg. $14-$18
Made for Life Brushed FLeece V Neck Pullover Misses and Petites Sizes, $4.88 reg. $20
Made for Life Brushed FLeece V Neck Pullover Womens Sizes, $6.88 reg. $26
Made for Life Puffer Vest Misses, $9.88 reg. $30
Made for Life Fashion Fleece Jacket or Pants Misses, $12.88 reg. $36
Made for Life Woven Separates misses and Petites, $12.88 reg. $36
Made for Life Woven Separates Womens Sizes, $14.88 reg. $40
Made for Life Velour Separates Misses and Petites Sizes, $9.88 reg. $36
Made for Life Velour Separates Womens Sizes, $11.88 reg. $40
Juniors Arizona Cable Scoop Sweater, $9.88 reg. $36
Juniors Arizona Scoop Sweater, $9.88 reg. $30
Juniors Energie V Neck Sweater, $9.88 reg. $30
Juniors Short Sleeved V Neck Sweater, $9.88 reg. $30
Juniors Arizona Cable V Neck Sweater, $9.88 reg. $36
Juniors Arizona Thermals, $6.88 reg. $22
Juniors Decree Turtleneck Banded Bottom Tees, $6.88 reg. $20
Juniors Arizona Long Sleeved Vees and Crews, $6.88 reg. $18
Worthington Essential Sweater Misses and Petites, $9.88 reg. $36
Worthington Essential Sweater Womens Sizes, $11.88 reg. $40
St. Johns Bay Cable Sweaters Misses and Petites, $9.88 reg. $34
ANA Sweater Misses and Petites, $14.88 reg. $40
St. Johns Bay Ribbed Sweater Misses, $12.88 reg. $34
St. Johns Bay Ski Jacket Misses, $29.88 reg. $150
Worthington Double Brested Coat Misses Size, $49.88 reg. $150
St. Johns Bay Cashmere Blend Pea Coat Misses, $49.88 reg. $200
St. Johns Bay 4-in-1 Jacket Misses, $49.88 reg. $200
ANA Belted Down Jacket Misses, $59.88 reg. $250
Xersion Premium Down Coat with 650 Fill Power, $39.88 reg. $150
:: Men's Clothing
Guys Graphic Tees, $8.88 reg. $20
Guys South Pole Thermals, $8.88 reg. $30
Guys Arizona Basic Thermals, $8.88 reg. $30
Entire Stock Mens Stafford Fleece and Flannel Sleep Pants, $8.88 reg. $30
St. Johns Bay Mocks and Turtlenecks, $8.88 reg. $25
Mens Gifts from Columbia and Totes, $8.88 reg. $20
Hanes Fashion Multipacks Crews, V Necks and a Shirts, $8.88 reg. $16
Entire Stock Mens Stafford Memory Foam Slippers, $8.88 reg. $25
American Living Novelty Sweaters, $24.88 reg. $70
Guys Arizona Outerwear, $24.88 reg. $80
Entire Stock Mens Dress Trousers, $24.88 reg. $60-$80
Mens Dress Trousers, 55-65% Off
Nike Screen Print Fleece Adult Sizes, $24.88 reg. $50
NCAA Hoodie Tee Combo, $24.88 reg. $60
NCAA Hoodie Tee Combo 55% Off
Lee Regular Fit Black, Prewash and Rinse, $24.88 reg. $36
Claiborne Joe Joseph Abbound Collections, $18.88 reg. $50
Claiborne & Joe Joseph Abbound Collections, 50-60% Off
Dockers Sweaters, $18.88 reg. $45-$50
Dockers Sweaters, 55-60% Off
IZOD Fleece for Men, $18.88 reg. $60
IZOD Fleece, 65% Off
Stafford Soft Touch Robe, $18.88 reg. $75
Van Heusen or Joe Joseph Abbound Dress Shirts, $18.88 reg. $45
Guys Arizona and Ditch Plains Long Sleeved Shirts, $18.88 reg. $40
NCAA Flannel Pants Adult Size, $18.88 reg. $30
Claiborne Polytech Jacket, $49.88
St. Johns Bay Ultratech Outerwear, $49.88
Levi Bomber Sherpa Jacket, $49.88
Dockers Microtwill Jacket, $49.88
Free Country Active, St. Johns Bay Microfiber or Decree Outerwear, $39.88 reg. $100-$120
St. Johns Bay, Free Country, Dockers or J Farerra Leather, Wool and Systems Outerwear, $69.88 reg. $180-$225
Guys Hoodie Budddie, $19.88 reg. $50
Guys Arizona Fashion Jeans, $19.88 reg. $45
St. Johns Bay Puffer Jacket, $19.88 reg. $60
NCAA Tackle Hoodies and 3 pk. Tees Adult Sizes, $19.88 reg. $50
Guys Zoo York or Vans Thermals, $19.88 reg. $45
Stafford High Twist Gaberdine Dress Trousers, $19.88 reg, $50
Dockers Mens Gifts, $19.88 reg. $40
Dockers Gifts for Men, 50% Off
St. Johns Bay Mens Wool Blend Pea Coat, $49.88 reg. $160
St. Johns Bay and Arizona Flannel Shirts for Men and Guys, $9.88 reg. $35
:: Children's Clothing
Kids Arizona Comfy Fleece Boys 4-20, Girls 4-18, Toddlers 2T-5T, $5.88 reg. $17.99-$19.99
Boys 4-20, Girls 7-16 Screen Tees, $5.88 reg. $16.99
Preschoolers Okie Dokie Boys 4-7x and Girls 4-6x, $5.88 reg. $13.99
Okie Dokie Winter Matchups Newborn-24m, and 2T-5T, $4.88 reg. $11.99
Boys & Girls Fleece Sleep Separates in Boys 8-20, Girls XS-XXL, $6.88 reg. $19.99
Total Girl Sleep Accessories Pillow, $14.88 reg. $29.99
Total Girls Sleep Accessories Blanket, $19.88 reg. $39.99
Boys Flannel Pants 8-20, $6.88 reg. $19.99
:: Miscellaneous
Candle Gift Set, $18.88 reg. $19.99-$24.99
Entire Stock Santas 18″, $19.88 reg. $49.99
3′ Pre Lit Topiaries 2 pc. Set, $19.88 reg. $79.99