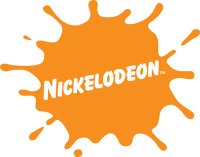 I've hinted about it for days now, and finally here it is – your chance to win a $500 Walmart gift card!!!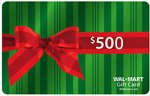 Just in time to make your holidays a little happier, Nickelodeon and Walmart have teamed up to offer this fabulous contest hosted by the Elevenmoms.
Yep, that's right – each Elevenmom is giving away one $500 gift card on her blog, so you have 20 chances to win! Find details on the Elevenmoms site on how you can enter to win each one. Please note that you may only win once.
So who wants to add $500 to their holiday budget? You didn't really think I was going to make this EASY for you, did you? You're going to have to work a little bit for a prize this big.
In light of the tough economic times, this contest is all about discovering new ways to help each other save money. Yesterday I wrote a post detailing seven easy ways to cut at least $1 from your budget per day in the hopes that it would inspire you to participate in The One Dollar Give. I only just scratched the surface though, and I know that you all have some amazing tips to share as well.
So there you go – holiday-themed or not, I want you to share your best methods for cutting back by at least $1 a day!
Methods of Entry*
Every reader can submit up to three (3) different tips to enter this contest. Choose one each of any combination of method one, two, or three for up to a total of 3 entries!!!
YOU MUST LEAVE A TIP WITH EACH ENTRY. ENTRIES THAT DO NOT FOLLOW THE GUIDELINES BELOW WILL BE DELETED.
1. Leave a comment sharing your best money-saving tip to cut at least $1 a day out of your budget!
2. Subscribe to my feed via RSS or email and leave a separate comment letting me know you have done so along with another money-saving tip. If you're already a subscriber, simply leave a separate comment letting me know you're already subscribed along with another money-saving tip. Lovin' my subscribers! You guys make this all possible.
3. Spread the word about this contest in some manner and come back and leave a link in a separate comment along with another money-saving tip. If you have a blog, you can blog about it. But if you don't have a blog, you're not at a disadvantage. You could review and Stumble it. You could Twitter it. You could post about it in a forum. Use your imagination!
*Please read the rules for entering and the timeline information carefully as this contest differs from the usual giveaways that I host.
It is important that you leave a separate comment for each type of entry because each comment is equal to one entry. Sorry to harp on this, but it really is that important to tally and select the winner easily, so I thank you from the bottom of my heart for helping me simplify the process!
Prize:
1 $500 Walmart Gift Card
This giveaway ends at 11:59 p.m. EDT on Monday, December 15th. The judges will select ten of their favorite entries to be highlighted on Deal Seeking Mom, and I'll use Random.org to select the winning comment.  The winner will be posted on Tuesday, December 16th, and the prize will be mailed out on December 17th. Good luck!
While you're in a contest entering mood, don't forget to check out the Giveaway Gathering for a variety of contests being hosted on Deal Seeking Mom readers' blogs!