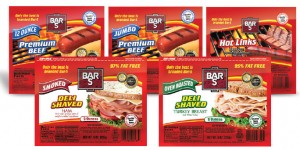 Here's a new Bar-S Try Me FREE Rebate Offer!  Purchase up to 5 qualifying items and get back the full purchase price of each one—up to $4.50 per product.  Participating Bar-S products include:
Beef Franks (12 oz.)
Hot Links (24 oz.)
Beef Jumbo Franks (16 oz.)
Deli Shaved Smoked Ham (9 oz.)
Deli Shaved Oven Roasted Turkey (8 oz.)
Thanks, Money Saving Mom!