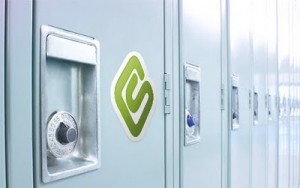 Swagbucks is also celebrating Back-To-School this week with additional ways to earn!
Back-To-School Themed Swagbucks — Collect all five back-to-school themed Swagbucks (one per day), and you'll earn a 50 Swagbuck bonus!
Swag Code Extravaganza — On Thursday 8/12, Swagbucks is hosting a Swag Code Extravaganza! Watch for no less than 5 Swag Codes to be released.
Swag Store Sale — All School Supplies and Cookie's Kids items are on sale in the Swag Store!
Not familiar with Swag Bucks? Swag Bucks is a search and win site that allows you to earn great prizes such as iPhones, iPods, concert tickets, gift cards, and more just for using them to search the Internet. For example, an Amazon.com eGift card is only 450 Swag Bucks!
If you're not already a Swag Bucks member, register now so you can claim 30 FREE Swag Bucks. Through 11:59 p.m. EST on Sunday, August 15th, new members can also score an additional 40 FREE Swag Bucks when you enter the code BackToSchool when registering. This will get you started with a total of 70 Swag Bucks!
Then read through this post to learn more tips on how to maximize your Swag Bucks earnings, including a list of tasks to perform daily.