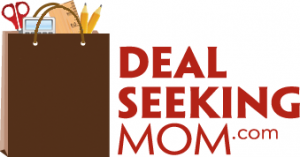 Have you started shopping for school supplies yet? I've put together a roundup of the best available deals this week to help you stock up for less. Come back every week for a new list!
:: Pens & Pencils
:: Crayons, Markers, Highlighters & Colored Pencils
:: Notebooks, Folders, Binders & Paper
:: Glue & Tape
:: Rulers & Scissors
:: Other Deals
What local deals have you found on school supplies?