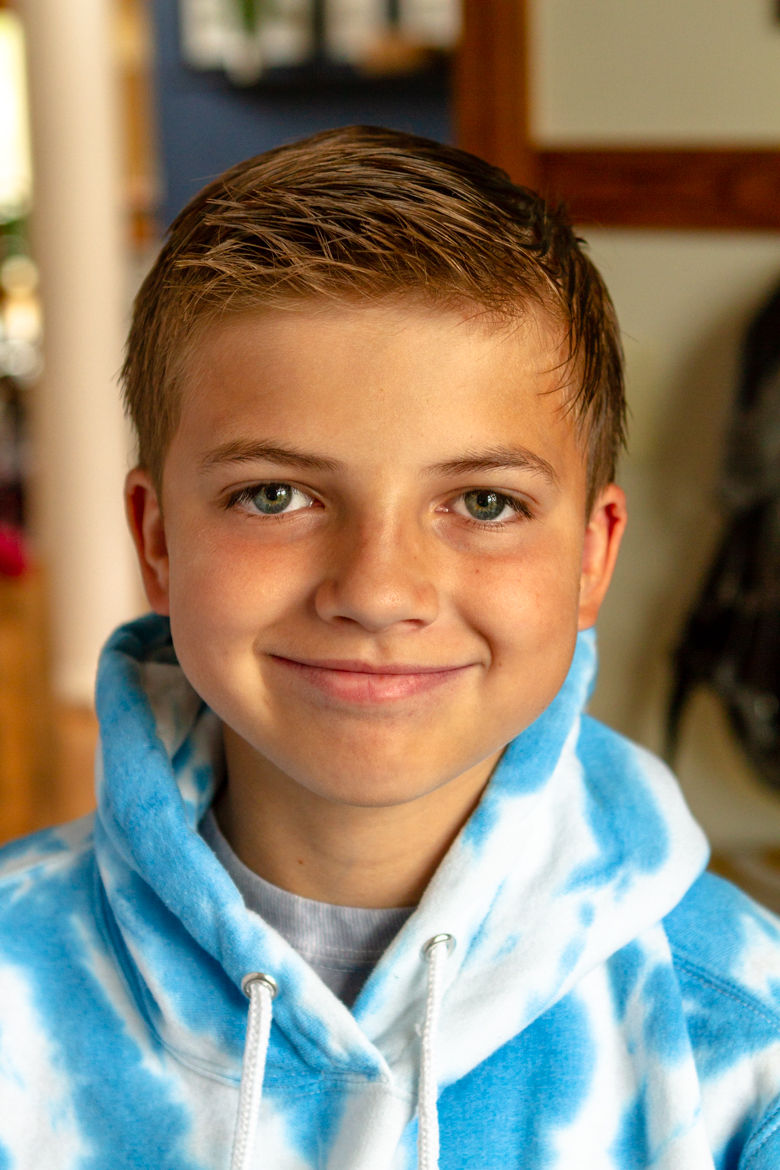 Disclosure: Sponsored by Mirum, all opinions are my own. Thank you for supporting the brands that support this site!
⬆⬆⬆ That kid up there? He's my baby — that's NOT such a baby anymore. :(
School started a few weeks ago here, and I have to say it broke my heart a little that first morning when he hopped on the bus and threw me a peace sign from the window as it pulled away.
I guess it's just not cool to wave enthusiastically to your mama when you're heading into the 5th grade…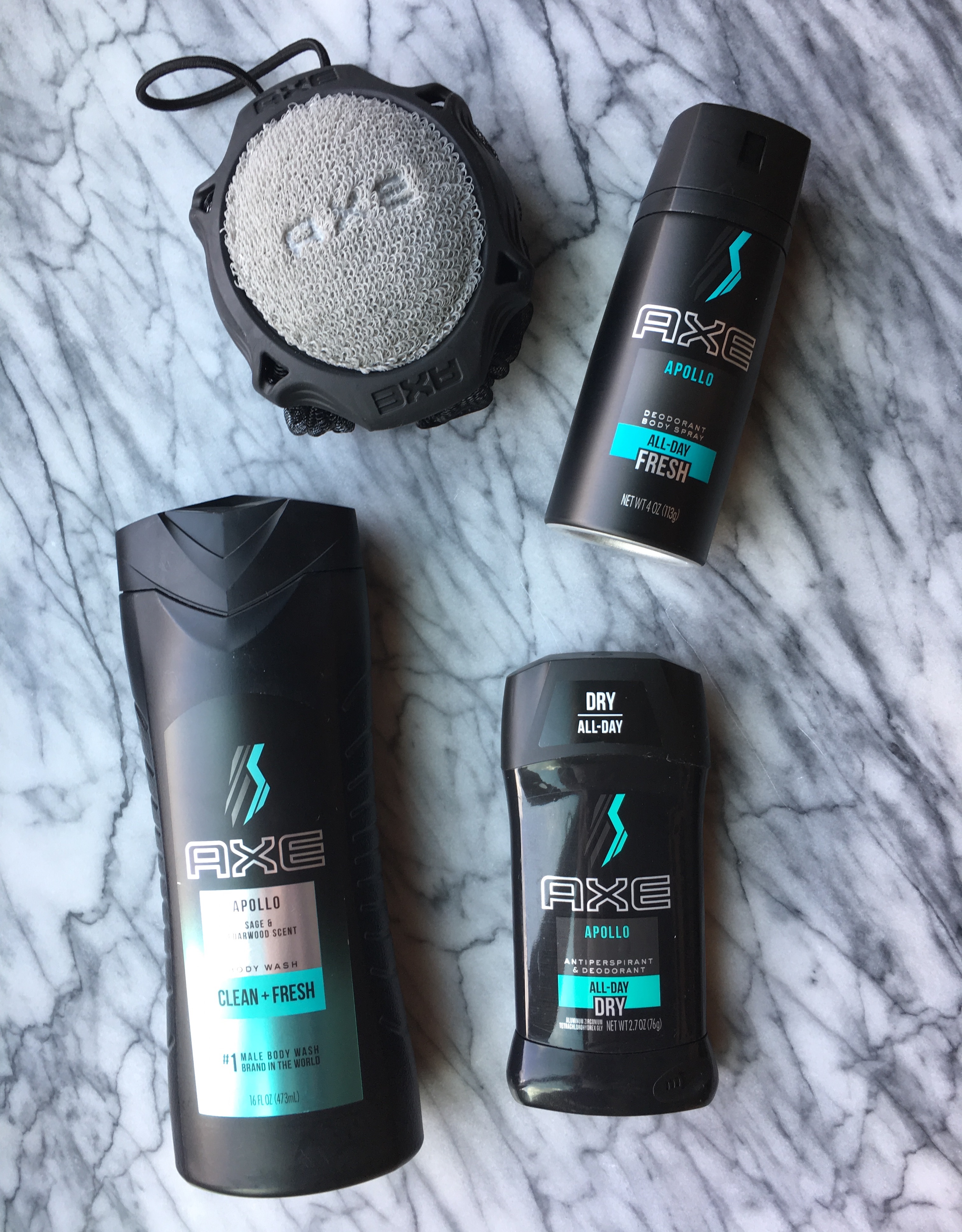 Looking back, I really should have seen it coming. When we stopped at CVS to pick up some school supplies, he was far more interested in restocking his favorite AXE products than in choosing folders, notebooks, and such.
While I was slightly annoyed, I was also secretly a bit grateful. My older boys weren't really into personal hygiene until well into middle school, so I was happy to help him choose an assortment of products that will help him remain cool and confident at school. (And maybe save his teacher from a stinky afternoon after he spends his afternoon recess playing soccer…)
In case you can't tell, he would totally recommend the Apollo scent, but AXE offers a wide variety, so you're sure to find the perfect scent for your son!
AXE Sport Blast Body Wash: Kick off or end your day with the exhilarating lather and clean, fresh scent of this 2-in-1 men's body and hair wash. Its an invigorating boost to get you energized and smelling great all day – and night.
AXE Apollo Body Wash: A classically masculine fragrance with an addictive edge. Crisp notes of green fruits and fresh sage make up this refreshing scent. Fill your palm and work into a foamy lather. Rinse thoroughly and finish with your favorite Axe fragrance.
AXE Phoenix Body Wash: A classic, fruity fragrance featuring lavender, geranium and citrus. Its earthly composition and subtle blend of wood and fruit refresh your senses every time. Fill your palm and work into a foamy lather. Rinse thoroughly and finish with your favorite Axe fragrance.
AXE Detailer Tool: The Axe Detailer is dual-sided to both exfoliate and gently clean. The scrub side of the Detailer removes dead skin and debris from rough spots like elbows and heels. Soft mesh on the flipside lathers to clean sensitive areas. Simply hang it to dry in the shower after getting clean.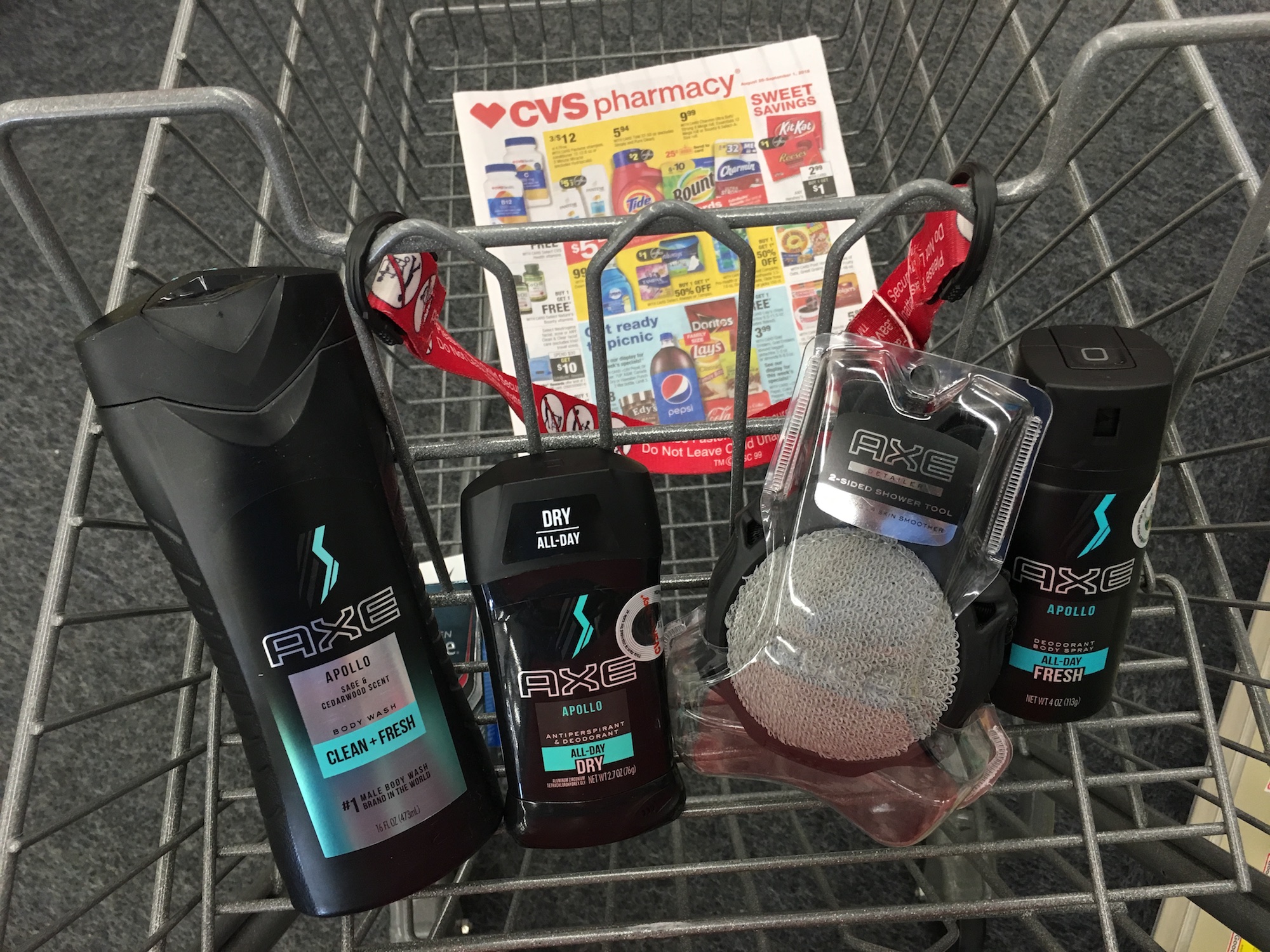 This week, AXE personal wash, shower detailers, and some of the antiperspirant sprays are on sale for Buy One Get One 50% off, so I headed back over to stock up for all of my boys. I mainly looking to stock up on personal wash and a couple of detailers, but I did notice that there's a coupon that pairs with the AXE antiperspirant sprays that makes for a great deal!
Buy (2) AXE Antiperspirant Dry Sprays, $7.99 ea. (BOGO 50% off)
Use (2) $1/1 AXE Dry Spray Antiperspirant, exp. 9/2/18 (RMN 08/05/18 #3)
$4.99 ea. after coupons and sale!
Sales like this make this mom of multiple boys super happy… But even if you're only buying for one, this a great opportunity to stock up so he doesn't run out at an inopportune time!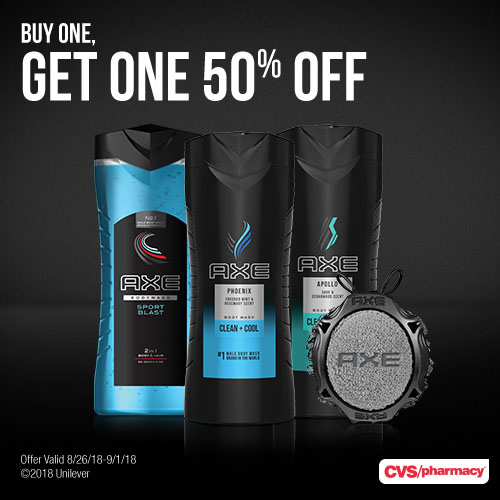 This BOGO 50% off AXE sale is valid from 8/26/18–9/1/18! #GoBackwithAXE