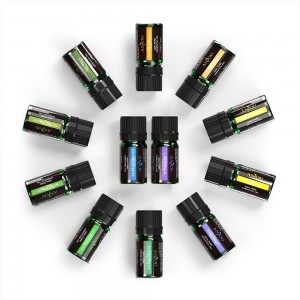 Today from Amazon you can get this 12-pack of Anjou Essential Oils for $10.99! You'll find the oils on sale for $18.99, and you can use promo code L67JSAAK and clip the Amazon eCoupon at checkout to save $8!
Set of 12 / 5ml Natural Essential Oils: Includes Lavender, Sweet Orange, Tea Tree, Eucalyptus, Lemongrass, Peppermint, Bergamot, Frankincense, Lemon, Rosemary, Cinnamon, and Ylang-Ylang
Wide Range of Uses: Pairs with a diffuser, air freshener, or a humidifier for better air; use each oil for aromatherapy, massage, perfumes, relaxation, or cleaning
100 Percent Pure & Therapeutic Grade: No added parabens, GC tested for purity, vegetarian and vegan friendly
The Perfect Perfumed Gift Set: Christmas, Birthdays, Anniversaries, Holidays, Father's Day, Mother's Day, Valentine's Day, or as a way to show your appreciation to someone special
DIY Homemade Products: Create your own natural products with essential oils including soaps, lip balms, and body moisturizing & lotions – all additive and preservative-free
Thanks, Money Saving Mom!