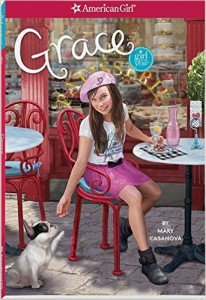 Amazon has a vast collection of e-Books for your Kindle
. Even if you don't have a Kindle, you can download a FREE app for your computer, BlackBerry, Android, iPhone or iPad.
Today you can pick up several different American Girl Grace Kindle eBooks
for $0.99 each!

You'll find Grace (American Girl), Grace & Sylvie: A Recipe for Family, and Grace Stirs it Up (American Girl) – all on sale for $0.99 each – a great deal!
Thanks, For The Mommas!