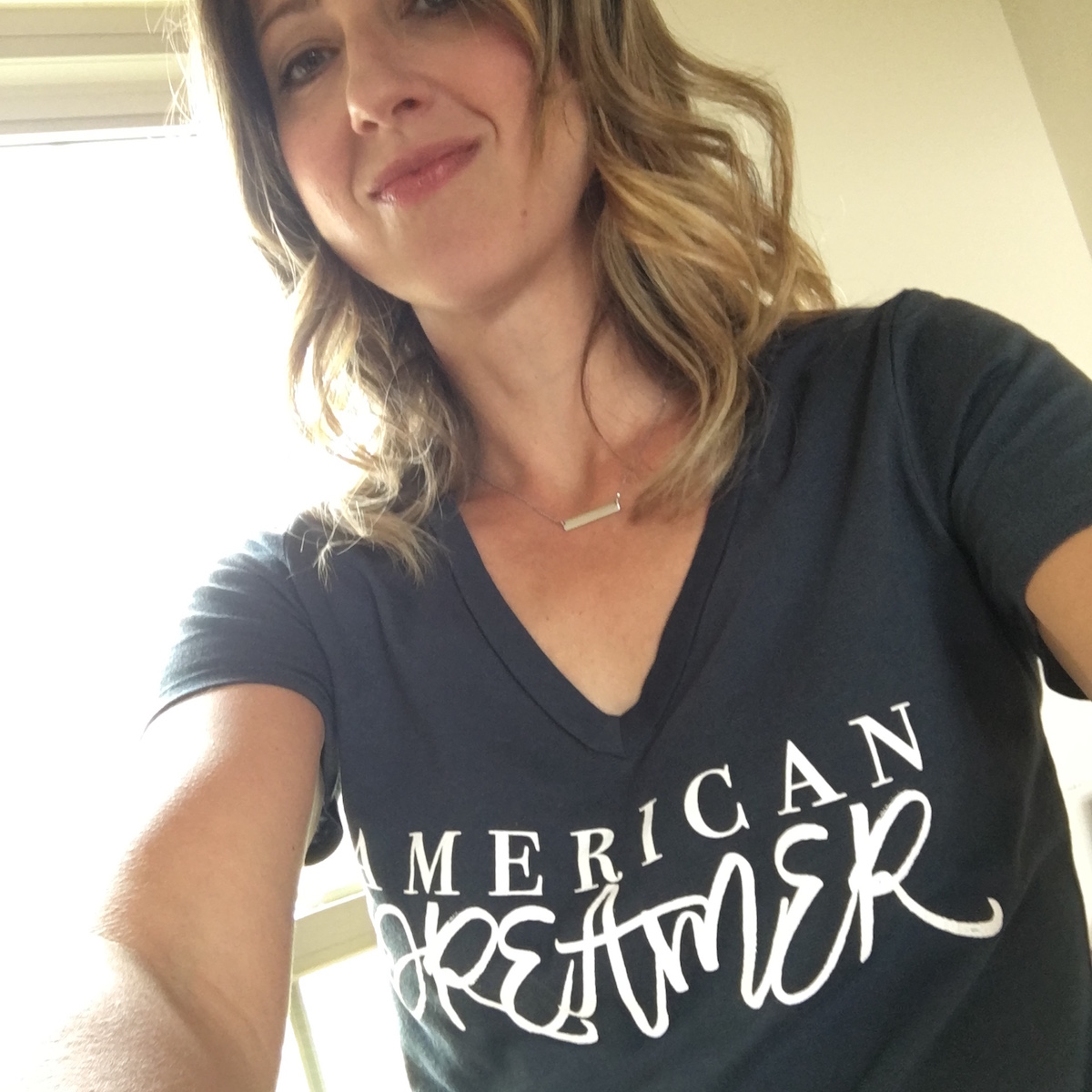 I was raised an American Dreamer… You know, the whole with hard work and a lot of perseverance amazing things will happen. I bought into it hook, line and sinker. And you know what? I honestly believe it's true!
I started college when I was in high school. I finished college by working third shift to help pay my way. Then life happened — I got pregnant, lost my job, and found myself pregnant again 3 months after giving birth… and then again 6 months after my second son was born. Who was going to hire me with three kids ages 2 and under?
So I made my own way. I scoured the internet high and low for work I could do online. If I couldn't figure something out, I searched for resources to teach myself — html coding, photography, graphic design, you name it. I took customer service phone calls, coded legal documents, transcribed interviews, and eventually found my way into blogging — and the rest is history.
THIS is my American Dream, and I firmly believe it's within reach for us all!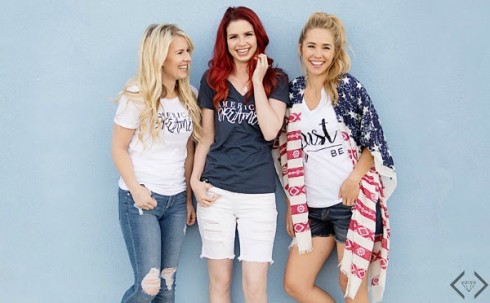 If you're an American Dreamer, you're going too want one of these exclusive tees from the American Dreamer Collection by Cents of Style, too! It's super soft and comfy, and oh, so cute. And it's FREE!!!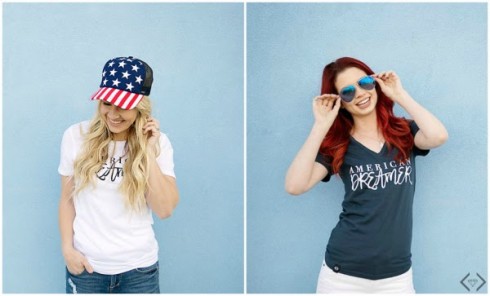 Today on Cents of Style you can pick up an American Dreamer Tee for FREE with your purchase over $30! No special promo code is required for this offer, just watch for the pop-up during checkout to choose your size.
Here's how to get your American Dreamer Tee for FREE with your $30 purchase:
Visit Cents of Style to check out the American Dreamer fashion finds!
Choose your favorite(s) and Add to Cart.
Proceed to checkout when you're finished shopping
Enter your billing and shipping information and checkout
No special promo code is required, just watch for a popup offer for your FREE American Dreamer Tee.
Enjoy wearing or sharing your patriotic accessories!
BTW, I'm wearing a size small in the image above, and it's pretty true to size. The t-shirts have a more fitted cut, so keep that in mind when ordering!
How are you an American Dreamer? How has it made you who you are? Share in the comments.