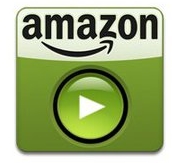 Through September 2nd you can get a FREE $5 Amazon Video On Demand Credit! In order to receive it, you'll need to click on the Tweet and Get $5 button and tweet a message through your Twitter account. Amazon will automatically configure your tweet, but here's what it will look like:
I just got a $5 credit for instant movies and TV shows @amazonvideo. Click https://amzn.to/oXQePf to get yours. #get5
Movie rentals with Amazon Video On Demand range from $0.99 to $2.99, so this should get you at least three or so FREE movies!