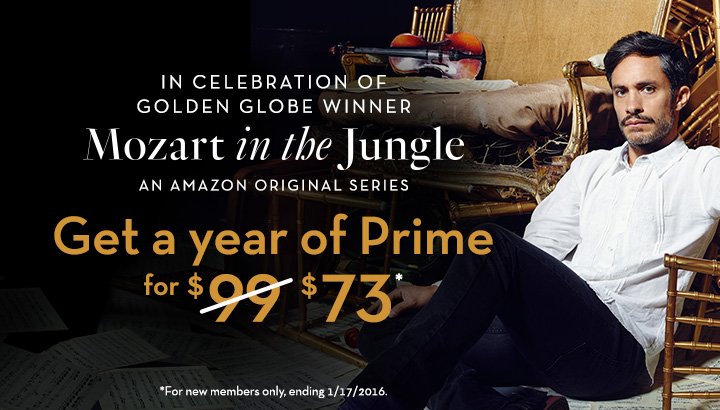 Here's a great chance to score a new Amazon Prime Membership at a low $73 (reg. $99)!  This weekend Amazon will be celebrating its recent Golden Globe wins in its traditional fashion — Prime membership discounts and a limited period of free Mozart in the Jungle streaming.
If you haven't seen the show yet, you can binge watch it from Friday, January 15, at 9:00 p.m. PT to 11:59 p.m. local time, Sunday, January 17, whether or not you're a Prime member.  During the same period of time, you can also become a Prime member for a discounted price of $73, in honor of the wins at the 73rd Annual Golden Globe Awards.
Get your Amazon Prime discount now!