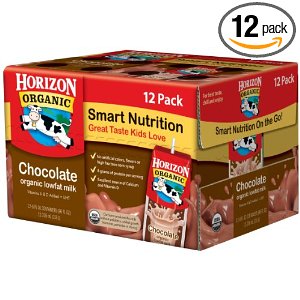 Get Horizon Organic Low Fat Milk, Chocolate, 8-Ounce Aseptic Cartons (Pack of 12)
for $1.17 a carton with FREE shipping when you purchase through Subscribe & Save!
Subscribe & Save will enroll you to receive regular shipments, but you may cancel at any time. If you don't want regular deliveries of the product, you can turn this off once your order has shipped by following these steps:
Go to Your Account and click on Manage Subscribe & Save Items.
Your current subscriptions will be listed at the top.
Click on the Cancel Subscription button to stop any future orders.
You'll receive an email confirmation for each item you cancel.