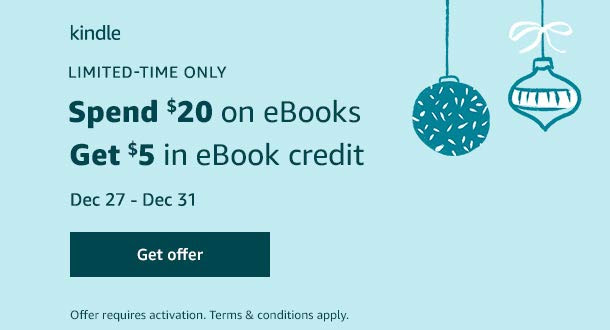 Through December 31st, when you spend $20 on any eBooks on Amazon, you'll receive $5 back in eBook credit to spend on any eBooks! This is such a great way to snuggle up to some new reading material.
Again, this offer is good through December 31st, and all eBook purchases made through the offer period December 27th – December 31st) count toward the $20 total.
Be sure to browse these other Amazon deals!