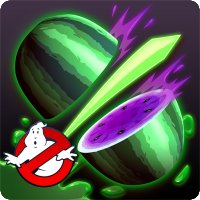 Today you can score 40 FREE Apps
from the Amazon AppStore!
These apps will be available for FREE download for a limited time only. Here's some of what you'll find:
Fruit Ninja (reg. $0.99)
Gods VS Humans – Protect your Kingdom (reg. $0.99)
Hidden Object – Haunted House 2 (reg. $1.99)
Human Anatomy Atlas (reg. $29.99)
Longman Dictionary of Contemporary English 5 (reg. $29.99)
MoneyWiz – Personal Finance (reg. $4.99)
and many more!
Thanks, My Frugal Adventures!