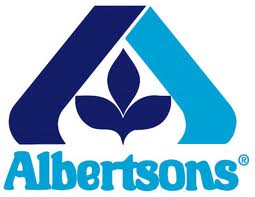 Thanks to Melisha at True Couponing for compiling a list of the best deals to be found at Albertsons Florida this week.
New to couponing? Read up on what all of these abbreviations mean first in my quick reference guide.
Flavorite Canned Vegetables (13.5-16 oz.), 2/$0.98
CapriSun Juice Drinks (10 pk. 6 oz.) (excludes 100% Juice), $1.78
B4G1 Free Pepsi, Diet Pepsi or Mtn Dew (12 pk. 12 oz. Cans), 5/$12.98
Limit 1 Deal
$0.75/1 Diet Pepsi, exp. 8/31/11 (SS 07/17/11 R)
$1.85 ea. wyb 5 after coupon!
Arnold 100% Whole Wheat & Healthy Grain Bread (24 oz.) or Iron Kids (20 oz.), $1.88
Sweet Seedless Grapes Red or Green, $1.28/lb.
Fresh 85% Lean Ground Beef, $2.98/lb.
HomeLife Aluminum Standard Foil (25 ft.), $0.88
Shopper's Value Bleach (96 oz.), $0.98
Check out True Couponing for more deals!