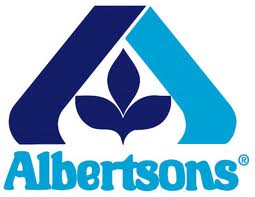 Thanks to Melisha at True Couponing for compiling a list of the best deals to be found at Albertsons Florida this week.
New to couponing? Read up on what all of these abbreviations mean first in my quick reference guide.
Albertsons Milk (1 gal.)- $2.99 with in-ad coupon
Limit 2
Fresh Blackberries (6 oz.)- $0.99 with in-ad coupon
Limit 3
All 2X Liquid Laundry Detergent (50 oz.)- $2.99 with in-ad coupon
Limit 2
$1/1 All Laundry Detergent, exp. 2/12/12 (RP 01/01/12)
$1.99 ea. after stacked coupons!
Whole Chickens- $0.79/lb.
Limit 3
Healthy Choice Soup (15 oz.)- $1.00
$1/3 Healthy Choice Soup, exp. 2/5/12 (SS 01/01/12 R)
$0.66 each wyb 3 after coupon!
Check out True Couponing for more deals!